"Everything has been figured out, except how to live."—Jean-Paul Sartre
"And remember, no matter where you go, there you are."—Confucius

The enemies of our faith seem to win frequently. If we aren't careful, we might get to thinking that trusting God might be a good idea, but has little connection to our struggles in real life—like coaching my kids' basketball. Sports and the flesh are a volatile mix for me. Like a dog returning to its own vomit, time and time again I have left my faith in the locker room, and have become a raging paternal demon on the sidelines. You know the type. Yeah, I'm that coach.
Or am I?
A little story: I had been coaching my daughter's team all year. We had made it into the tournament and were working our way up through the loser's bracket. One more loss and we would be out. But the girls were giving it their all and it looked like we might have a shot at the top. That morning the Spirit started speaking deep in my soul. I realized that there was much more at stake than winning this tournament, so I started praying.
Jesus, this could be the biggest day of failure I've ever experienced. I will destroy these kids and my reputation if I try to do this independently of You. I've got three games! Jesus, I just give this to You. I can't do this, but You can do it through me. I'm trusting You, in me, to be the coach that You have made me to be."
We win the first game, and I didn't yell at the refs at all. It was beautiful! I didn't even have to think about not yelling at the refs. It was normal and natural because Jesus was doing it through me.
We get to the second game. Not only did we win, but I was good on the sideline; I was awesome! Jesus, this is fun!
If we win the third game, we will be in the championship. We get to halftime, it's tied; we get to the end of the game, it's tied. We play the overtime. We tie again! I'm starting to get a little intense! Then the ref comes over and tells me, "Just so you know, the rules say after two overtimes, you flip a coin!" We play the second overtime. Tied again!
We go out to half-court as my intercessory prayer life is rapidly improving. Jesus, Jesus, Jesus, J-E-S-U-S! The gym is just packed with people—massive amounts of tension. A little girl from their team and a little girl from our team are in the middle. The ref tosses the coin as the girl from the other team calls "tails!" The whole gym falls silent as the coin hits the floor and begins to spin…
That night, driving home, I had a lot to be thankful for. As the miles rolled away, I was so thankful for the girls on my team and for life lessons learned the hard way—the kinds of lessons that help turn little girls into young women. I was also very thankful that I wasn't in jail for tearing off the face of the ref who tossed the coin. I truly couldn't believe that Jesus had lived His life so powerfully through me. In that moment, all I cared about was ministering to those little girls.
It was a powerful life lesson for me. I couldn't believe that I had kept my cool and didn't lose it. Actually, I hadn't—Christ had kept His cool through me when I surrendered and recognized who I was in Him and who He was in me. I had tasted a new freedom and stunning life-change because of my identity in Christ:
I am not destined to be a slave to my flesh or any fear or any philosophy.
And neither are you.
Dear Jesus, I believe. I believe in You, in Your love, in Your presence in me. Lord, help my unbelief. Give me the faith to believe that You can truly transform me from the inside out. I can't do it, but You can. Do it Lord. I give it over to You now. I surrender and rest. Live Your life through mine, I pray.
Amen.
Listen to Pete, Jill & Stuart Briscoe on the Telling the Truth broadcast at OnePlace.com
SPECIAL OFFER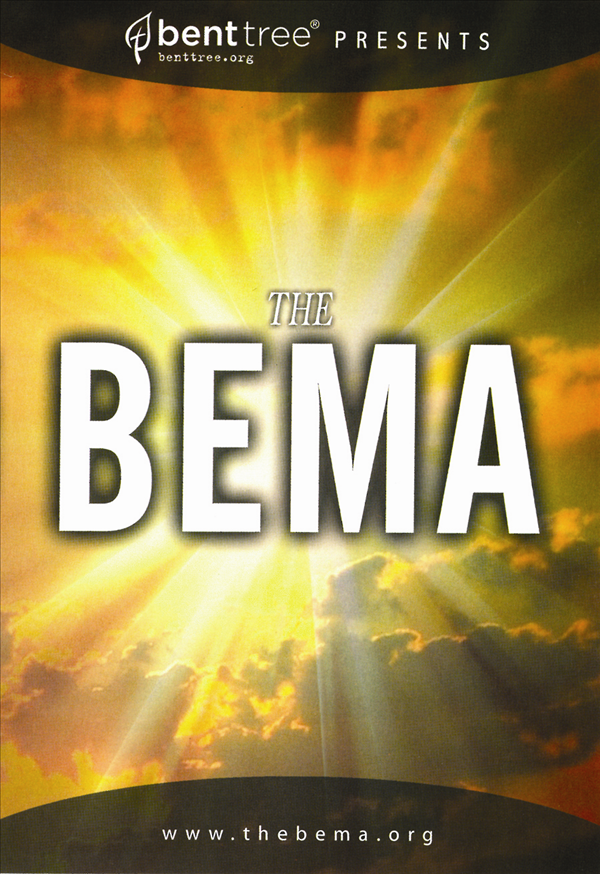 The Bema: A look at what happens when we die and go to heaven
The Bible gives us some hints about what happens when we die and go to heaven. It tells about a time, called the Bema, when all who are in Christ will stand before God to be rewarded for what they did for the Kingdom when they were on earth.
This moment is told in a powerful way through the fictional drama performed live by Pete Briscoe, based on the novel, The Bema: A Story About the Judgment Seat of Christ. You will be both moved and enlightened.
So request your copy today of this 1.5-hour DVD. It's our gift to thank you for your donation to Telling the Truth.