Money and legalism are great business partners. If you want to know how much of your wallet is required for righteousness, the Old Testament would say 10%, the amount required by Jewish law to support the Levitical priests and the Temple. If you want to put a financial figure on the requirements of fiscal religiosity, just count dollars and cents until you've given about 10% of gross income before taxes. It's really easy, and if you are more committed than the average, all you have to do is up the percentage and you will feel pretty good. Right?
Wrong.
Myth #4: God requires 10%.
Here's the problem: Nowhere in the New Testament are we ever told to give a mandatory 10% gift to God. Jesus only mentions the "tithe" twice. Once in parallel passages from Luke 11 and Matthew 23, and once in Luke 18... and neither of them are positive statements about the 10% tithe. Read carefully and let Jesus' concern be felt:
"Woe to you Pharisees, because you give God a tenth of your mint, rue and all other kinds of garden herbs, but you neglect justice and the love of God. You should have practiced the latter without leaving the former undone." —Luke 11:42
To some who were confident of their own righteousness and looked down on everyone else, Jesus told this parable: "Two men went up to the temple to pray, one a Pharisee and the other a tax collector. The Pharisee stood by himself and prayed: 'God, I thank you that I am not like other people – robbers, evildoers, adulterers – or even like this tax collector. I fast twice a week and give a tenth of all I get.'
"But the tax collector stood at a distance. He would not even look up to heaven, but beat his breast and said, 'God, have mercy on me, a sinner.' I tell you that this man, rather than the other, went home justified before God. For all those who exalt themselves will be humbled, and those who humble themselves will be exalted." —Luke 18:9-14
The Pharisees were "letter of the law" guys. If we follow their example today, we seriously risk neglecting "the justice and love of God." The 10% tithe myth is busted.
We're not Israel. We are the Church. We are not under law, but under grace.
Each of you should give what you have decided in your heart to give, not reluctantly or under compulsion, for God loves a cheerful giver. And God is able to bless you abundantly, so that in all things at all times, having all that you need, you will abound in every good work. —2 Corinthians 9:7-8
Lord of all, when it comes to money, move me with Your love and not a number. Guide my heart that I might make free, wise, and exuberant decisions with Your resources in love, not in law. Amen.
Listen to Pete, Jill & Stuart Briscoe on the Telling the Truth broadcast at OnePlace.com
SPECIAL OFFER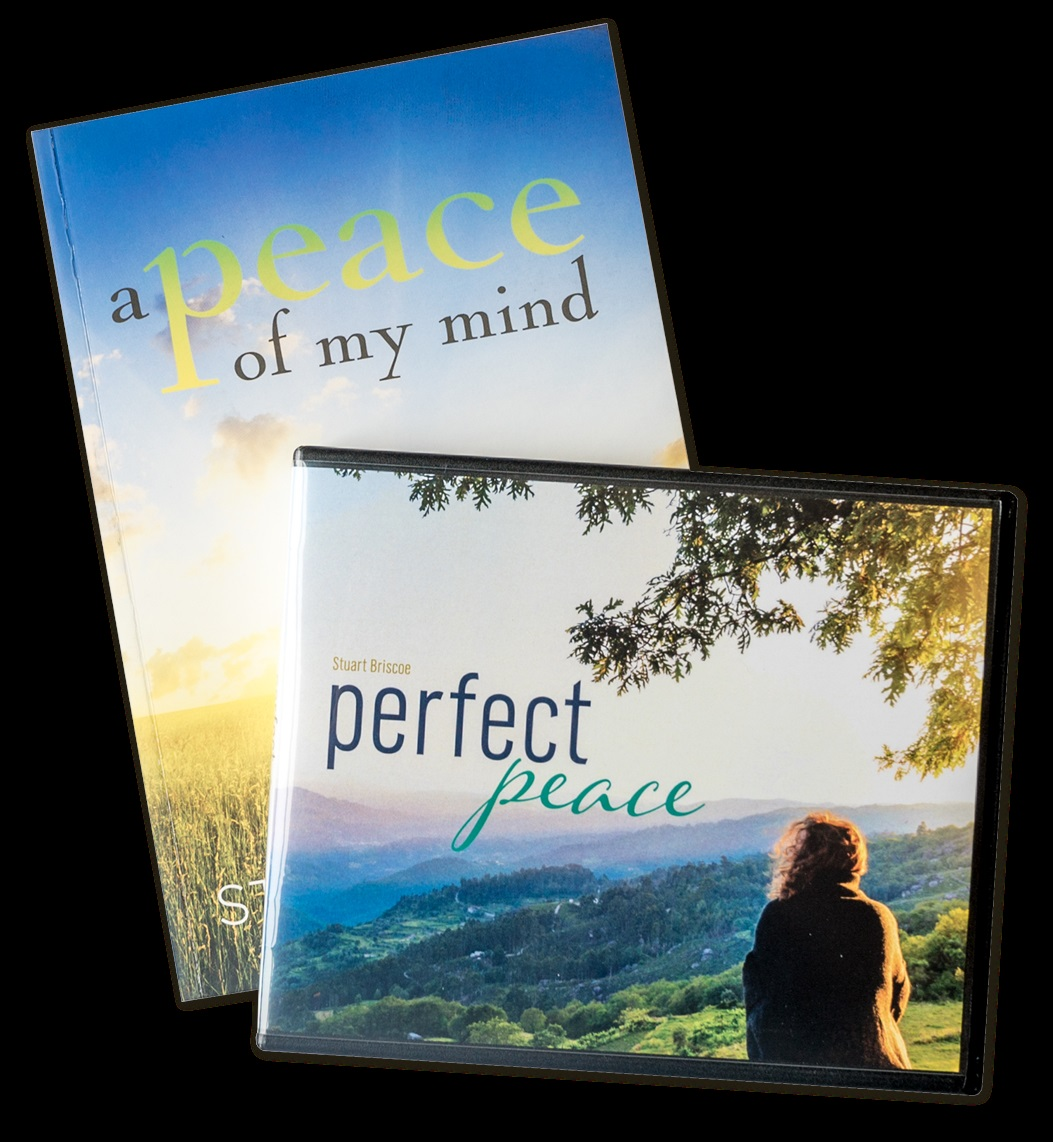 Experience unshakable peace no matter what you face!
We want to help you experience God's perfect peace in every season, by sending you Stuart Briscoe's book, A Peace of My Mind, and his 2-message teaching, Perfect Peace. They're our way to thank you for your gift today – doubled by a Matching Grant – to help Telling the Truth reach a critical $600,000 financial year-end goal by June 30.