Nobody cares if you can't dance well. Just get up and dance. Great dancers are great because of their passion. — Martha Graham
The night Libby and I went to Billy Bob's Texas honky-tonk, there were a bunch of people who came for the dance lesson but never made it out on the dance floor. Something happened between the parking lot and the dance floor. Maybe it was watching me thinking, "Ah, I would look even worse than that guy." (An impossibility, actually.) Or maybe they looked at the mob of us laughing on the floor and thought, "Boy, they're having more fun than I am. They're having a richer experience than I am." (A certainty, actually. Nobody could have had more fun than us.) Maybe it was fear of looking foolish. Maybe it was fear of the unknown.
All those reasons might apply to people who want to dance with Jesus too – those who want to stop marching and break free from the captivity of rule-based living – but have never let the Master dance instructor show them the first steps by:
Embracing spiritual freedom and refusing religious captivity.
Focusing on Jesus as He shows us new steps to take.
Seeing Jesus for who He is.
Accepting the invitation to a radically new way of living.
The excuses are many. You might be saying, "Ya, but Pete, what about my addictions to porn? What about my anger? What about the sexual abuse in my past? What about my scars, tattoos and piercings? What about my hidden lusts? Or my greed or lying?"
All I can say to that is "Join the club."
Then young women will dance and be glad, young men and old as well. I will turn their mourning into gladness; I will give them comfort and joy instead of sorrow. —Jeremiah 31:13
We want you to dance with us if you you've got junk in the past, a mess today and fear about tomorrow. You'll fit in perfectly with all our imperfections. Don't just watch other people dance. We want you out here laughing too. We want you to join us here on the dance floor. There is always room for one more stumbling, laughing soul.
Jesus, I thank you from the depths of my heart for inviting me into the dance. I'm tired of watching. I'm tired of marching. I'm tired of trying to keep the rules. I'm tired of trying to live up to other people's standards. I'm tired of trying to compensate for my weaknesses, failures, and flaws. I'm tired of trying to try! Yes, yes Jesus. I'm ready to stop marching. Show me how to dance. Amen.
Listen to Pete, Jill & Stuart Briscoe on the Telling the Truth broadcast at OnePlace.com
SPECIAL OFFER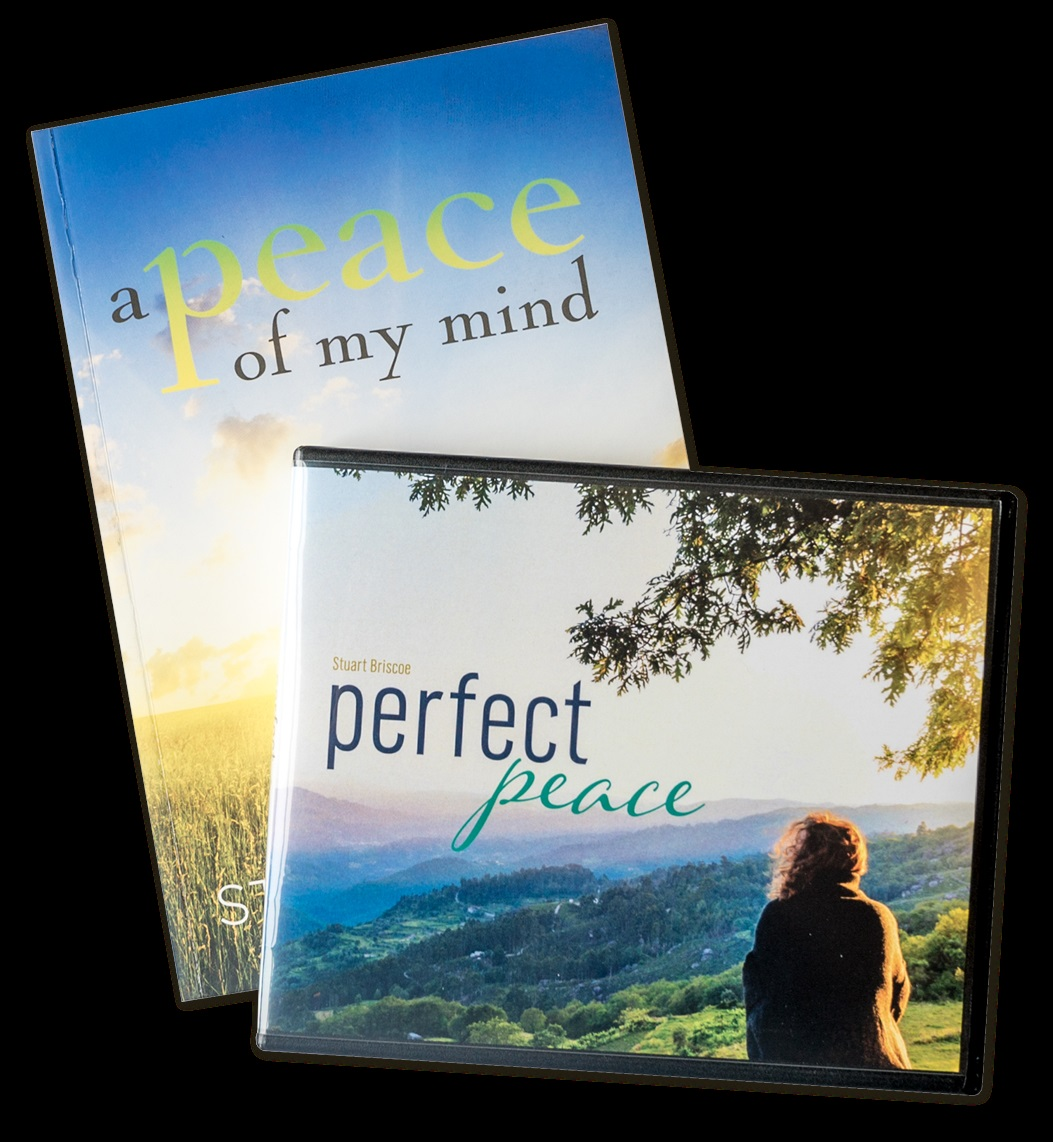 Experience unshakable peace no matter what you face!
We want to help you experience God's perfect peace in every season, by sending you Stuart Briscoe's book, A Peace of My Mind, and his 2-message teaching, Perfect Peace. They're our way to thank you for your gift today – doubled by a Matching Grant – to help Telling the Truth reach a critical $600,000 financial year-end goal by June 30.