What's it gonna take to slow us down… We've been spinning at the speed of sound… If we're adding to the noise, turn off your stereo, radio, video... – Switchfoot, "Adding to the Noise"
One evening, as I was collapsed on the couch, stuck like a slug, my wife asked what I ate that day. "Corned beef hash breakfast combo, two hamburgers and a large order of fries for lunch, pizza for dinner, nine cans of Mountain Dew – three less than yesterday."
She looked at me in disbelief, "That's sick. You can't eat like that!" Actually I could eat like that, and my 6'5" frame absorbed it pretty well… sort of. I exercise consistently, but my eating had gotten out of control. And it was sapping me of my strength… and therefore, my love of God and my worship of Him.
"To love him with all your heart, with all your understanding and with all your strength, and to love your neighbor as yourself is more important than all burnt offerings and sacrifices." – Mark 12:33
I decided to drop something from my life each month that saps my energy. First month was soda. Next month was hamburgers. Then all fried food. Then candy. Then chips. Every time I eat well is an act of worship. I'm providing myself with strength by which I can love the Lord my God with all my heart, soul, and mind.
We all have the opportunity to love God with all our strength, but if you don't keep yourself physically fit (or if you are allowing other things to drain your energy), you won't have as much to give in worship as you could.
Think about it! There are probably many things draining your strength. Maybe it's time to start eliminating them?
Holy Spirit, ignite God's love in me and make me aware of Your presence in me. I ask that right now You would show me the things that are depleting my strength. Food? Money? TV? Relationships? Sports? Shopping?... Show me, Lord. I now place those things in Your hands. I rest in You and trust in You to make the changes You wish so that I can worship You will all I am! Amen.
Listen to Pete, Jill & Stuart Briscoe on the Telling the Truth broadcast at OnePlace.com
SPECIAL OFFER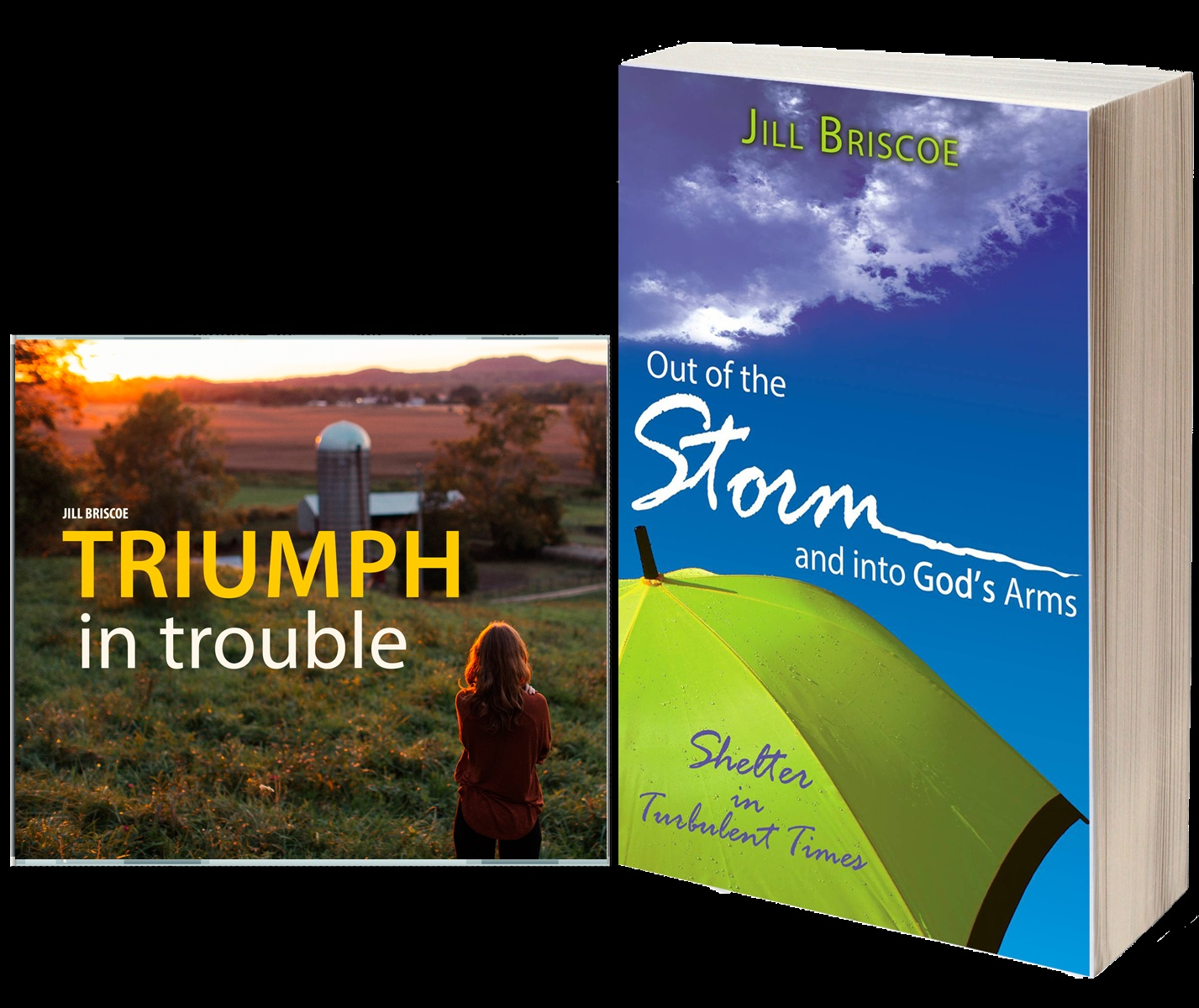 Don't just survive life's storms – thrive in them!
These encouraging resources from Jill Briscoe show you where to find strength in your seasons of suffering – and how God is your Rock and your Shelter no matter what. Request yours when you give today to help more people experience Life in Christ!