There is nothing more beautiful than seeing a person being themselves. Imagine going through your day being unapologetically you. – Steve Maraboli, Life, the Truth, and Being Free
I'll never forget the minutes after my wife and I received the news that we were to have our first child. This wild emotion welled up deep inside me and I shouted, "Yeah- HOOOOOO!"
Everyone in the parking lot stared at me with that what's-wrong-with-him look. My wife looked at me, embarrassed. But I couldn't help it. It just started from deep in me and came out! You know the feeling, right?
That's what authentic worship feels like. It starts from deep inside you and comes out all by itself. John 4:23 says that "true" (authentic) worshipers worship God in "spirit and truth." That means worship starts from within and comes out – that what is happening outside is coming from the recesses of the spirit where the Spirit of God dwells in us. How do we ensure that what is inside and being expressed on the outside is authentic worship?
Here are some ideas for authentic worship:
Look to give, not get. Worship is about God, not us, so when we focus on Him, we have fulfillment.
Ask God to teach you His ways so you can worship Him better.
Look to deepen your understanding by praying the Psalms. Meditate on and internalize Scripture so you can gain a better understanding of who God is.
Allow your heart to be stirred. Allow the Holy Spirit to move you.
There is no one "right" way to worship. In Christianity, there are plenty of ways that you might feel you need to conform to. But you don't have to follow these patterns at all.
Do not be conformed to this world, but be transformed by the renewing of your mind, that you may prove what is that good and acceptable and perfect will of God. – Romans 12:2
Don't conform to the world, but renew your mind and know God's will for you in worship. That is authentic. Jessica Leah Springer says to abandon the expected ways of worship and worship "… with the sole intention of blessing the Father's heart." What does that look like for you?
Father, I ask that You teach me Your ways so that I can worship You more deeply. I want to understand You more. Stir my heart, so that I can authentically worship You and bless Your heart. Amen.
Listen to Pete, Jill & Stuart Briscoe on the Telling the Truth broadcast at OnePlace.com
SPECIAL OFFER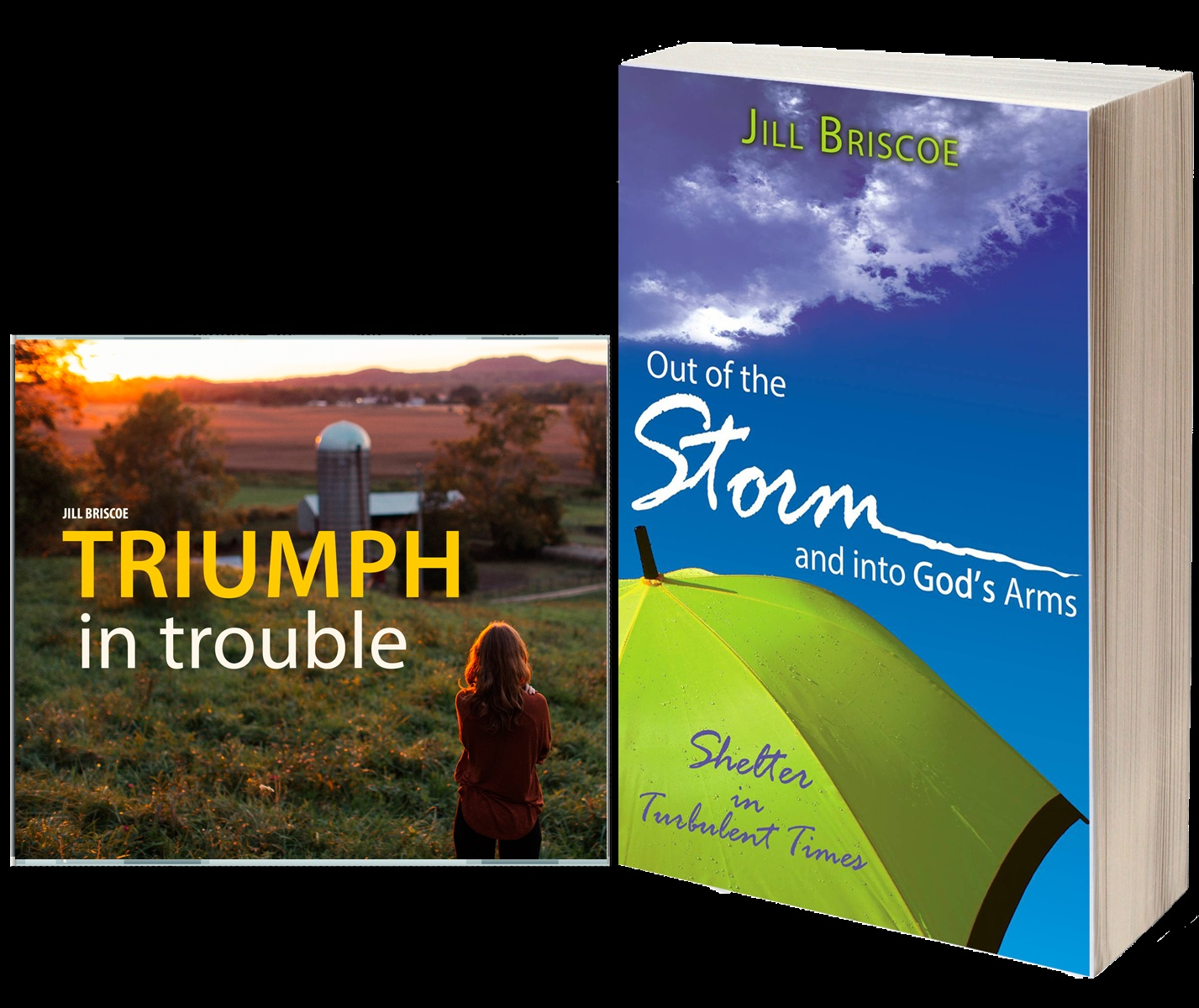 Don't just survive life's storms – thrive in them!
These encouraging resources from Jill Briscoe show you where to find strength in your seasons of suffering – and how God is your Rock and your Shelter no matter what. Request yours when you give today to help more people experience Life in Christ!