Aim at Heaven and you'll get earth thrown in. Aim at earth and you'll get neither. – C.S. Lewis
If you ask 100 people to describe God, I bet almost 0 of them would describe Him as "sarcastic." But in Isaiah 40:18-20, you find more than a tinge of sarcasm:
To what image will you liken him? As for an idol, a metalworker casts it, and a goldsmith overlays it with gold and fashions silver chains for it. A person too poor to present such an offering selects wood that will not rot; they look for a skilled worker to set up an idol that will not topple.
In a sense, God is saying, "OK. Let me get this right. If you get a really nice idol that's made out of beautiful metals and jewelry, make sure you have chains on it to hold it up because it'll fall over if you don't. And if you're not wealthy and you have to do it out of wood, make sure you get one that doesn't wobble, because you'll have to pick up your god and set it back on the table." Yeah, the irony is obvious.
But it's not that funny, is it? Because of our idolatry, many of us find ourselves in our own personal exile because we have something else to take God's place in our life. Maybe there's an idol that has become big. It might be your spouse, your kids, your toys, or your house. It could be your dreams, your accomplishments, or your most recent project. It has consumed your thoughts and sucked out your best efforts. But, dear friend, it is bound to bring no life whatsoever. In fact, this idol has brought you nothing but emptiness, right?
If you've allowed an idol to become greater than your God, watch out. That thing is going to tip over for sure—and when it does, feelings of isolation and disappointment are going to tip over with it.
Dear God, I want to know the love You have for me and be unencumbered by any earthly desires. I know You have an awesome life in store for me. Please let me put You first, no matter how Satan disguises other things that I might allow to take Your place. Amen.
Listen to Pete, Jill & Stuart Briscoe on the Telling the Truth broadcast at OnePlace.com
SPECIAL OFFER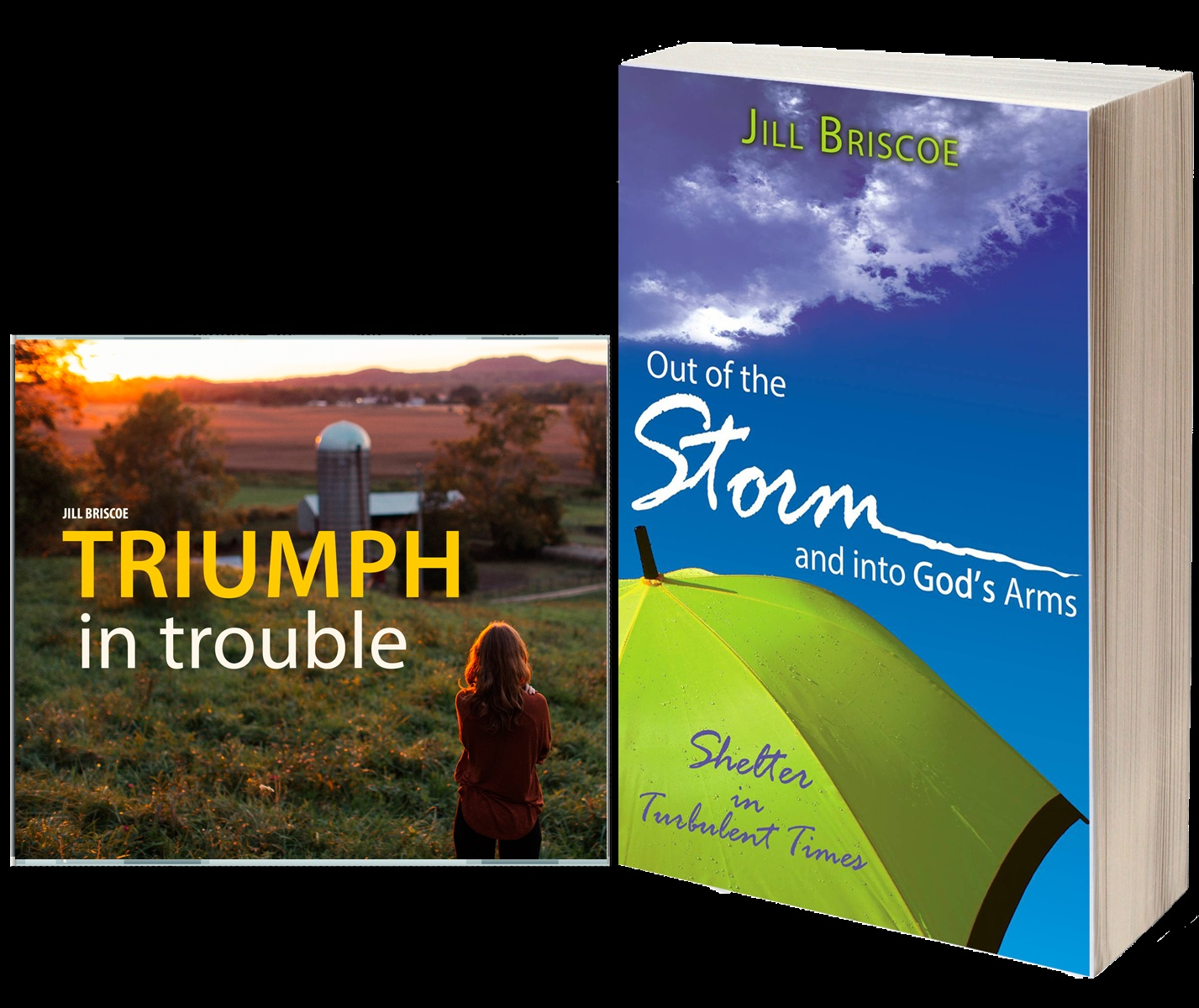 Don't just survive life's storms – thrive in them!
These encouraging resources from Jill Briscoe show you where to find strength in your seasons of suffering – and how God is your Rock and your Shelter no matter what. Request yours when you give today to help more people experience Life in Christ!