God will prepare everything for our perfect happiness in Heaven and if it takes my dog being there, I believe he'll be there. –Billy Graham
"Loss." Another big ouch that can draw our hearts into feelings of isolation. Maybe you've recently buried your mom or dad, a grandparent or a child, and the hole they left is so much bigger than you anticipated. You can't bring yourself to delete their phone number from your cell phone. Sometimes, you still expect that person (or even your pet) to walk through the door, but it just never happens. The pain starts so deep inside that it literally hurts when the tears come out. It's a totally new type of sadness that you've never experienced before.
The exile of grief is personal and it can be very frightening and lonely. You can feel as though you have completely lost your way in this life. But once again, Isaiah's words are intended to give us comfort in our time of greatest need:
See, the Sovereign Lord comes with power, and he rules with a mighty arm. See, his reward is with him, and his recompense accompanies him. He tends his flock like a shepherd: He gathers the lambs in his arms and carries them close to his heart. –Isaiah 40:10-11
Isaiah 40 is powerful stuff—Scripture that speaks of the immensity of God, the "infinitude" of God, the bigness of God. But in the midst of it all, we see deep into who He is, deep into what He wants. In the midst of our personal exiles, the great Shepherd wants to take us, His sheep, and cradle us in His arms, carrying us close to His heart.
When grief from loss fills your heart and drags you to the bottom of a black sea, let the encouraging words of Isaiah bring you back to the surface. Breathe the life-sustaining air of God's powerful promise of eternal life and be filled with hope.
Dear Jesus, I know that because You died for me, death has no power over us. Every loss I suffer can be filled by You as You pull me close to Your heart. Comfort me with peace and grant me hope in life everlasting that surely will come. Let me feel Your presence. Amen.
Listen to Pete, Jill & Stuart Briscoe on the Telling the Truth broadcast at OnePlace.com
SPECIAL OFFER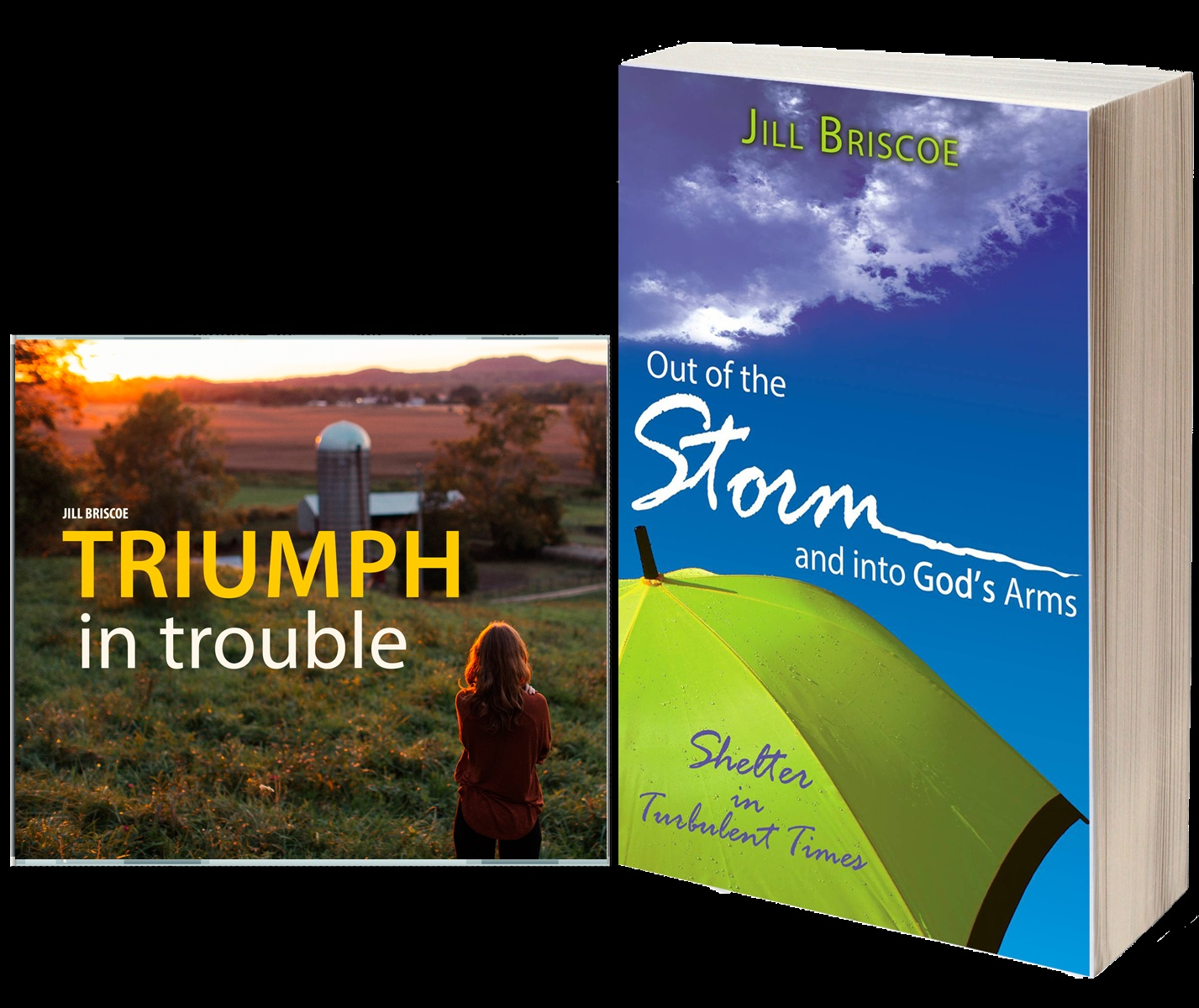 Don't just survive life's storms – thrive in them!
These encouraging resources from Jill Briscoe show you where to find strength in your seasons of suffering – and how God is your Rock and your Shelter no matter what. Request yours when you give today to help more people experience Life in Christ!