"I wonder if you can refuse to inherit the world." – Calvin, The Essential Calvin and Hobbes by Bill Watterson
After Dean Smith – legendary basketball coach from the University of North Carolina – died in 2015, his last will and testament ordered that a letter and a check for $200 be mailed to every varsity letterman who had ever played for him. As a thank-you to his players, he told them all to "enjoy a dinner out compliments of Coach Dean Smith."
Now, if the checks had accidentally gone out before Coach Smith passed away, then his trustee might have said, "Hey, no way. The will isn't in effect until after Dean dies." But once a person passes away, his or her last will and testament is locked in stone.
We have also been given an inheritance through Christ. "Christ is the mediator of a new covenant, that those who are called may receive the promised eternal inheritance…" - (Hebrews 9:15).
Maybe you know this, but elsewhere in Scripture the Greek word for covenant is translated "will" or "testament." So this inheritance – this covenant – is set in stone, just like any legal will.
Our "promised eternal inheritance," first declared in Jeremiah 31:31-34, includes:
1. Internal activity of the Spirit
2. Intimate relationship with the Father
3. Indestructible forgiveness through the Son
So when did this new testament go into effect? Some would say in Matthew 1 with the birth of Christ. Others say the page between Malachi and Matthew that reads NEW TESTAMENT. But our Hebrews text tells us a testament goes into effect upon death.
In the case of a will, it is necessary to prove the death of the one who made it, because a will is in force only when someone has died… never… while the one who made it is living. - (Hebrews 9:16-17)
What's true of a will is true of a covenant. Inheritance or absolute forgiveness is yours not through an apology or through penance, but through the blood of Jesus.
Jesus, perhaps I have mistakenly believed I could earn Your forgiveness. Whether through prayers of apology or acts of service, I've been living out my own penance and hoping it's enough. Set me free from this cycle of guilt. I want to rest in my inheritance gifted to me through Your death. Amen.
Listen to Pete, Jill & Stuart Briscoe on the Telling the Truth broadcast at OnePlace.com
SPECIAL OFFER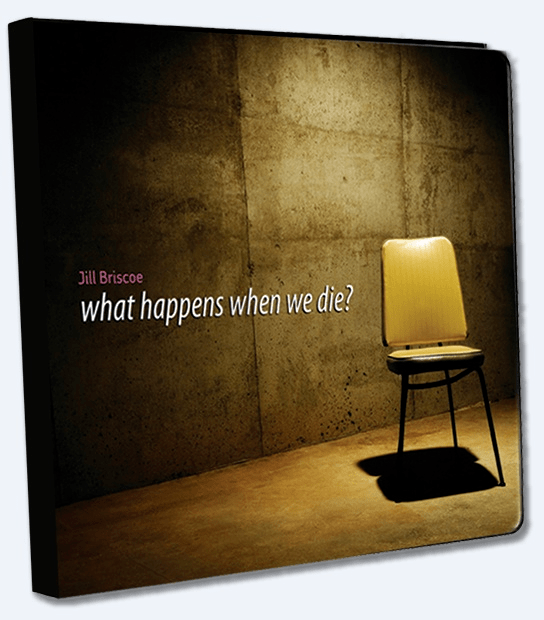 Step into Eternity with Confidence!
This powerful resource from Jill Briscoe shows you what the Bible says about life after death and how you can step into eternity with confidence. Request your copy when you give today to help more people experience Life in Christ!