"'Cause I'd rather feel pain than nothing at all."— Pain, Three Days Grace
Ask most young people about why they like the latest popular music hit and chances are they will say, "It sounds real." There is a strong desire in the human heart for anything that is real. Even depressing, dark, or painful things are better than the numbness that comes when a temporary high wears off—and that's all the temporary world has to offer—fast thrills and numbness.
To find out how to live for joy, we need to look to Jesus. How did He survive when He was living on earth, caught up in the tension between the temporary and the eternal?
Jesus kept His heart and mind set on things eternal. Just read the Gospels and see how often He talks to the Father. It's constant. Look at how He alludes to the Father, how often He directs the disciples to think on things above. At every step in His journey on earth, Jesus was totally dependent on the Father.
Look at how He cries out to the Father in His greatest hour of need, just before the crucifixion:
"Father, if you are willing, take this cup from me; yet not my will, but yours be done." --Luke 22:42
Those are the words of our Lord focused on things above, on things eternal and not temporary. Temporarily, He was about to undergo a lot of pain and suffering. Eternally, He kept His eye on the glory to come.
May we do the same. May we understand that spiritual growth is about experiencing eternal truths while living in a temporary world. We are being made new through the grace of Jesus. The Holy Spirit lives in us. The Father's love never fails us. Desperate dependence on Christ, the Spirit, and the Father is what we are after. We cannot do a single thing of value for the eternal realm without His power.
With Christ comes the fullness of joy—apart from Christ, temporary and cheap thrills.
Jesus, You are the Great King. This world seeks cheap thrills and tawdry pursuits. I don't want that, and I don't want it for those around me. Teach and shape me. I want to live for eternity while on earth. Show me how much joy You have, Father, when I submit to You.
Listen to Pete, Jill & Stuart Briscoe on the Telling the Truth broadcast at OnePlace.com
SPECIAL OFFER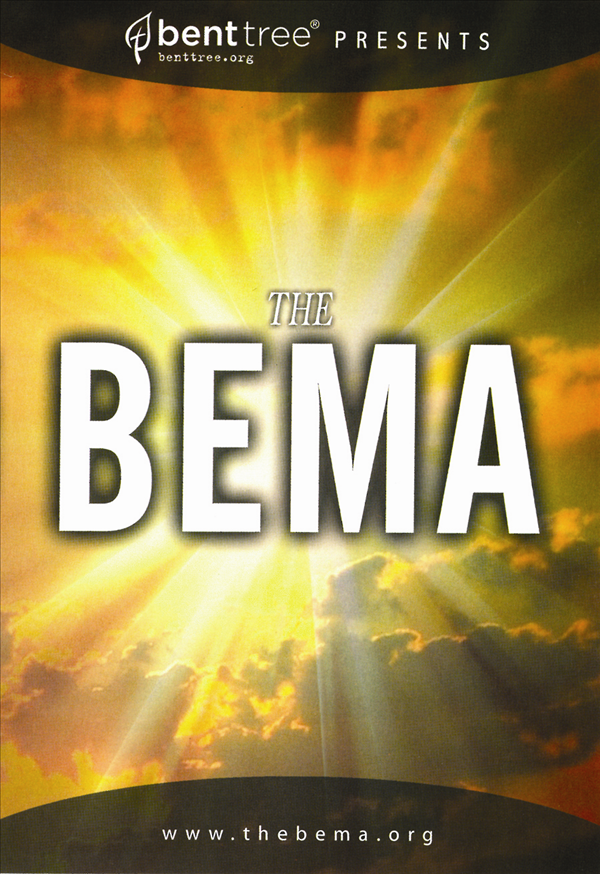 The Bema: A look at what happens when we die and go to heaven
The Bible gives us some hints about what happens when we die and go to heaven. It tells about a time, called the Bema, when all who are in Christ will stand before God to be rewarded for what they did for the Kingdom when they were on earth.
This moment is told in a powerful way through the fictional drama performed live by Pete Briscoe, based on the novel, The Bema: A Story About the Judgment Seat of Christ. You will be both moved and enlightened.
So request your copy today of this 1.5-hour DVD. It's our gift to thank you for your donation to Telling the Truth.