Making yourself seaworthy is easier than trying to control the sea. – Allie Brosh
The news has been inundated with horrific events over the last year. It seems every week offers a new opportunity for our hearts to break. Is there nothing we can do to stop the suffering? Is there any way we can muscle in justice?
We try to muscle solutions into everyday life, too. Terminal illnesses, unexpected tragedy, and unplanned loss all call us to take control. They whisper the lie, "God's off the clock and someone needs to do something."
But what if we lived and prayed and moved about the world as though we truly believe Jesus is in control? How would evil affect us differently if we believed Jesus is in charge?
Hebrews 1:13 reads, "To which of the angels did God ever say, 'Sit at my right hand until I make your enemies a footstool for your feet'?"
It's a rhetorical question; God never said that to angels – only to Jesus. But what is most fascinating is the concept of a footstool. When a battle ended in Old Testament culture, the losing king was often brought before the victorious king and forced to lie down. The victorious king then placed his foot upon the loser's throat and looked around the room – essentially saying, "I won. I'm in charge. My enemies are under my feet."
This is the portrait painted for us: Jesus is the victorious king. And all His enemies will be placed beneath His feet so the whole world knows Jesus won. God wins. Even our final enemy – death – has found itself beneath the foot of Jesus.
In a world that often chooses to reject Jesus – in a world where evil boasts and suffering increases daily – there is rest to be found in recognizing that Jesus is in control. And if Jesus is in control, then we aren't. We can release the need to be God and rest in the knowledge that Jesus' supremacy is not based upon acceptance or recognition. He just is.
King of kings, today I pause to consider the implications of Your victory over evil and suffering. As I ease my grip upon circumstances that worry me most, I ask that You flood me with Your peace. When anxiety returns, let me hear the Spirit's call and repeatedly release control. Amen.
Listen to Pete, Jill & Stuart Briscoe on the Telling the Truth broadcast at OnePlace.com
SPECIAL OFFER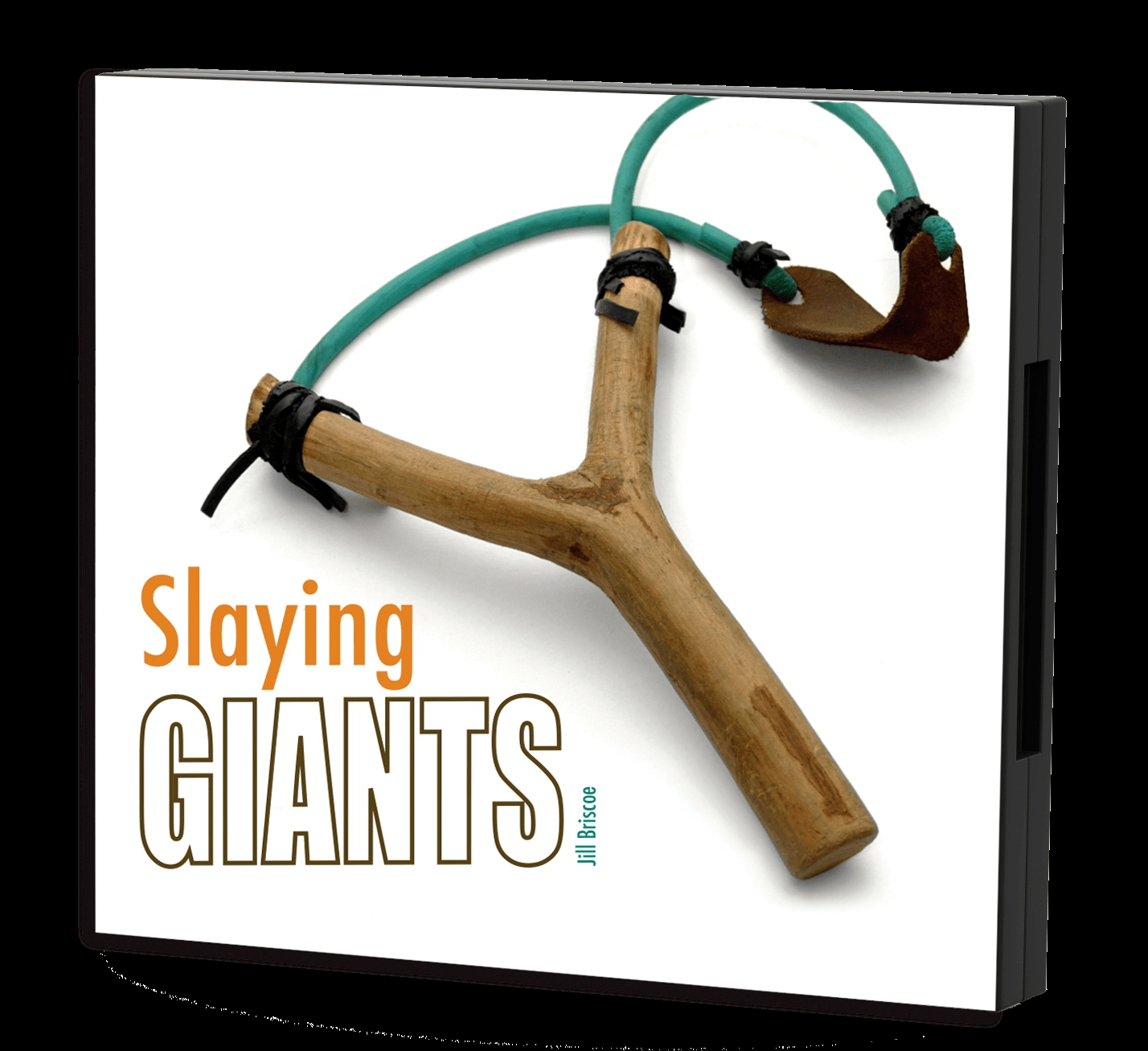 Jill's 3-message Slaying Giants DVD or CD series
Satan has an army of giants – problems, temptations, and tough circumstances – that he loves to place in the way of Christians. Jill Briscoe shows you how to defeat them in this encouraging 3-message DVD or CD series!