What a genuine relationship with Jesus looks like
"I don't know what I've been livin' on, but it's not enough to fill me up… I want the best of both worlds an' honey I know what it's worth. If we could have the best of both worlds we'd have heaven right here on earth. Woo!" —lyrics by rock legend Eddie Van Halen
For some, Jesus is just a truck stop on the road of life. Tired? Need some gas? Just stop in for a fill and some coffee and get on with life as usual. Get the best of both worlds: Jesus when you need Him and everything you want on earth too. Woo!
The problem is that Scripture doesn't say that's the way it works at all. Just because you said a prayer doesn't mean that you know Jesus. Anyone can say the words, but a salvation prayer is not a magical password into heaven. I call this the "pass-Him-by" mythstake. Those who know Christ are marked by an inspirational change of life—focus that alters their purpose and vision for life.
Eternal life starts the day you believe in Jesus Christ and receive Him into your life. Your life becomes His life, and His life becomes yours (Galatians 2:20).This changes everything. First of all, your attitude changes.
For the love of money is a root of all kinds of evil. Some people, eager for money, have wandered from the faith and pierced themselves with many griefs. But you, man of God, flee from all this, and pursue righteousness, godliness, faith, love, endurance and gentleness. Fight the good fight of the faith. Take hold of the eternal life to which you were called when you made your good confession in the presence of many witnesses.—1 Timothy 6:10-12
The person with a genuine relationship with Jesus Christ knows that they're going to have a "good fight" on their hands. They "take hold of eternal life" with purpose, knowing that the things of the world will continually try to draw them away and distract them from the battle at hand—and they take that seriously, not flippantly.
Second, your behavior changes.
Jesus answered, "Everyone who drinks this water will be thirsty again, but whoever drinks the water I give them will never thirst. Indeed, the water I give them will become in them a spring of water welling up to eternal life."—John 4:13-14
The words welled up indicate a spontaneous swelling and overflow from within. The person who is filled with Jesus' water will have a natural outpouring of Christ through their life as Jesus transforms them from the inside out.
Seriously. The person who is comfortable passing by Jesus and then going on with life as normal would be wise to stop and question whether or not they know Him at all. It is far better to search your heart today, rather than live with the consequences of the "pass-Him-by" mythstake in eternity.
Holy Spirit, are You in me? Am I in You? Jesus, I embrace You as my Savior and Life right now. From the inside out, transform my attitude and my actions. Amen.
Listen to Pete, Jill & Stuart Briscoe on the Telling the Truth broadcast at OnePlace.com
SPECIAL OFFER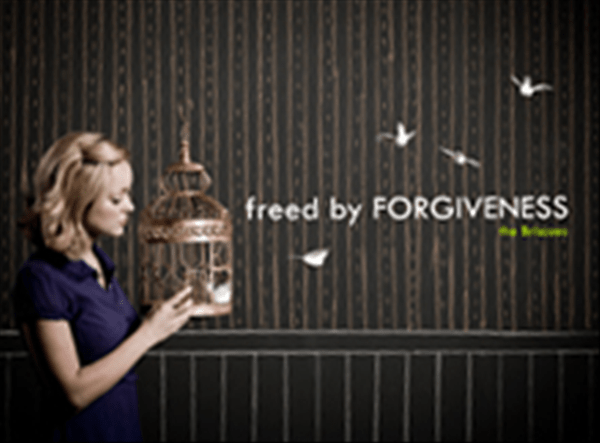 We want to help you find freedom in forgiveness!
Many people have great difficulty with forgiveness. Yet being forgiven and learning to forgive are at the root of a rich and joyful life! With this in mind, Telling the Truth has put together a special 3-CD set entitled Freed by Forgiveness, to help you understand and experience the power of forgiveness today.
Freed by Forgiveness is our gift to thank you for your gift of any amount to help Telling the Truth reach more people with the truth of God's Word, so please request your copy below.
Find Freedom in Forgiveness >>