Are you serving the right master?
"Life is a game. Money is how we keep score." –Ted Turner
The human heart has only so much room in it. God has designed us to passionately pursue Him so that we can be divinely satisfied in His love and then love others with His love. Love God; and love people. That's all the human heart can handle. But the world, the flesh, and the devil would like us to think that there's room for more.
Myth #3:I can be fully surrendered to Christ and still love money.
"No one can serve two masters. Either you will hate the one and love the other, or you will be devoted to the one and despise the other. You cannot serve both God and money."–Matthew 6:24
Money isn't evil, but Scripture tells us that the love of money is, and for good reason:
Those who want to get rich fall into temptation and a trap and into many foolish and harmful desires that plunge people into ruin and destruction.For the love of money is a root of all kinds of evil. Some people, eager for money, have wandered from the faith and pierced themselves with many griefs.—1 Timothy 6:9-10.
Money isn't really much more than pieces of paper with pictures on them, or virtual numbers in an online statement. And yet, people kill for it. People get divorced over it. Friendships get destroyed because of it. When we love money and put our trust in it for meaning, purpose, and fulfillment in life, it always leads to destruction.
The greatest commandment is that we would love the Lord our God with all of our heart, all our soul, all of our strength, and all of our might. All of it. He is our master, our only master, because the human heart only has so much room in it.
Jesus, take inventory of my heart right now. Show me where I love money and the material. I confess that I often want to serve this master. By the power of Your Spirit and the wisdom of Your Word, free me from the master of money so that I can follow You in complete freedom and truth. Amen.
Listen to Pete, Jill & Stuart Briscoe on the Telling the Truth broadcast at OnePlace.com
SPECIAL OFFER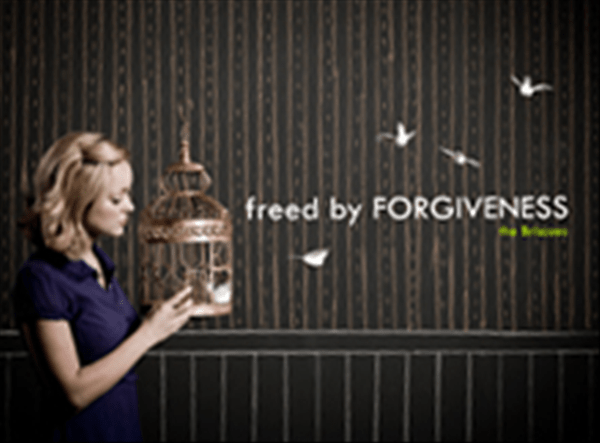 We want to help you find freedom in forgiveness!
Many people have great difficulty with forgiveness. Yet being forgiven and learning to forgive are at the root of a rich and joyful life! With this in mind, Telling the Truth has put together a special 3-CD set entitled Freed by Forgiveness, to help you understand and experience the power of forgiveness today.
Freed by Forgiveness is our gift to thank you for your gift of any amount to help Telling the Truth reach more people with the truth of God's Word, so please request your copy below.
Find Freedom in Forgiveness >>