They had come to the desolation that lay before Mordor: the lasting monument to the dark labour of its slaves that should endure when all their purposes were made void; a land defiled, diseased beyond all healing… – J. R. R. Tolkien, The Two Towers
The diagnosis is simple: Do you fear God's judgment? Are you certain God keeps His distance because of your sin?
If you answered yes, then you're living on the wrong mountain.
You have not come to a mountain that can be touched and that is burning with fire; to darkness, gloom and storm…. - (Hebrews 12:18)
Did you know each covenant is represented by its own mountain? Mount Sinai is the old and Mount Zion is the new.
Many believers stop at the first mountain. For whatever reason, they get sucked into Sinai – a mountain fearful in both appearance and sound. It was enveloped by fire, darkness, gloom, and storm. A trumpet blasted so intensely, the people of Israel covered their ears. When a voice boomed from the fire and gloom, they begged the voice to stop. Hebrews tells us Israel rejected the voice of God "because they could not bear
what was commanded" (Hebrews 12:20). And so Mount Sinai became a place of distance between Israel and Yahweh.
Thankfully there is a second mountain.
"But you have come to Mount Zion, to the city of the living God…." Because of Christ's work on the cross, Mount Zion becomes our gathering for a "joyful assembly" (Hebrews 12:22).
I love the term joyful assembly. The Greek word panegyris is found nowhere else in the New Testament, but it's all over ancient Greek literature – secular literature. It means to party, to have a celebration. It was the word used to describe the exuberance of the Olympic Games, or a feast where everyone has a great time.
This is where we belong, in the overflowing celebration of Mount Sinai. So if you're convinced that God is waiting to judge you – if you feel He keeps His distance – then you suffer from covenant confusion. You're standing at the base of Mount Sinai when the invitation to party says: CONTINUE ON TO MOUNT ZION.
Lord, lead me to the party, to the place of joy and celebration of my faith! Once I arrive, may I forever hand out the invitation to others, as we celebrate the gift of grace. Amen.
Listen to Pete, Jill & Stuart Briscoe on the Telling the Truth broadcast at OnePlace.com
SPECIAL OFFER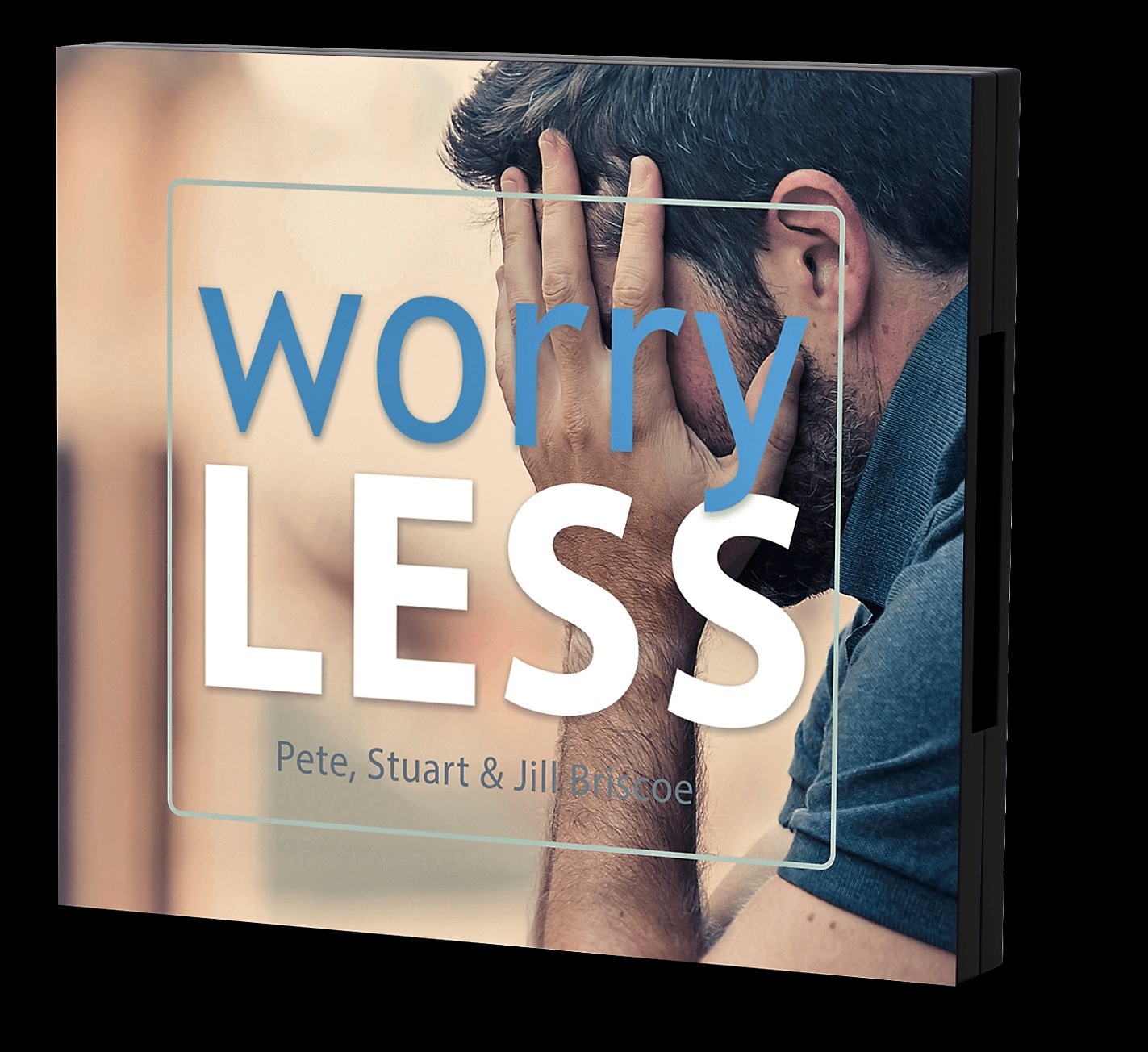 Start worrying less and living more!
Life is full of stressful situations. So it's no wonder that many people struggle with things like anxiety, fear, and worry. Stuart, Jill, and Pete Briscoe want to show you what it takes to start worrying less and living more with their 3-message series, 'Worry-LESS.'