It is staggering that God should love sinners; yet it is true. God loves creatures who have become unlovely and (one would have thought) unlovable... love among men is awakened by something in the beloved, but the love of God is free, spontaneous, unevoked, uncaused. God loves men because He has chosen to love them. —J. I. Packer, Knowing God
God is vast. God is enormous. God is unfathomable. There is more to God than we could ever hope to understand on this earth. Fortunately, out of His incredibly vast self, He chose to reveal the most important and most accessible parts about Himself to us. These past few weeks, we've seen how much of Himself He's revealed in just a few verses from Exodus. This very last trait is the most important, most incredible of them all. It ties them together, and gives us the most reason to rejoice in Him!
...abounding in love... maintaining love to thousands... —Exodus 34:6—7
He is loving.
This one attribute of God is at the core of all we seek – the answer to all the questions we ask about knowing about Him, knowing Him, and making Him known:
Dear friends, let us love one another, for love comes from God. Everyone who loves has been born of God and knows God. Whoever does not love does not know God, because God is love. This is how God showed his love among us: He sent his one and only Son into the world that we might live through him. This is love: not that we loved God, but that he loved us and sent his Son as an atoning sacrifice for our sins. —1 John 4:7-10
Deep inside each and every one of us is the desire to be loved. And while we might find some love in limited measure from things the world offers us, the true love that we seek can only be found in Him, because He is the love that we seek.
Oh God, I can't possibly thank You enough for what You've done for me! Your love is endless and unconditional. I pray that You will make that love apparent in my life as I interact with others. Before Your love, I was lost, but now I'm found! Live through me in such a way that Your love brings others to Yourself! Amen.
Listen to Pete, Jill & Stuart Briscoe on the Telling the Truth broadcast at OnePlace.com
SPECIAL OFFER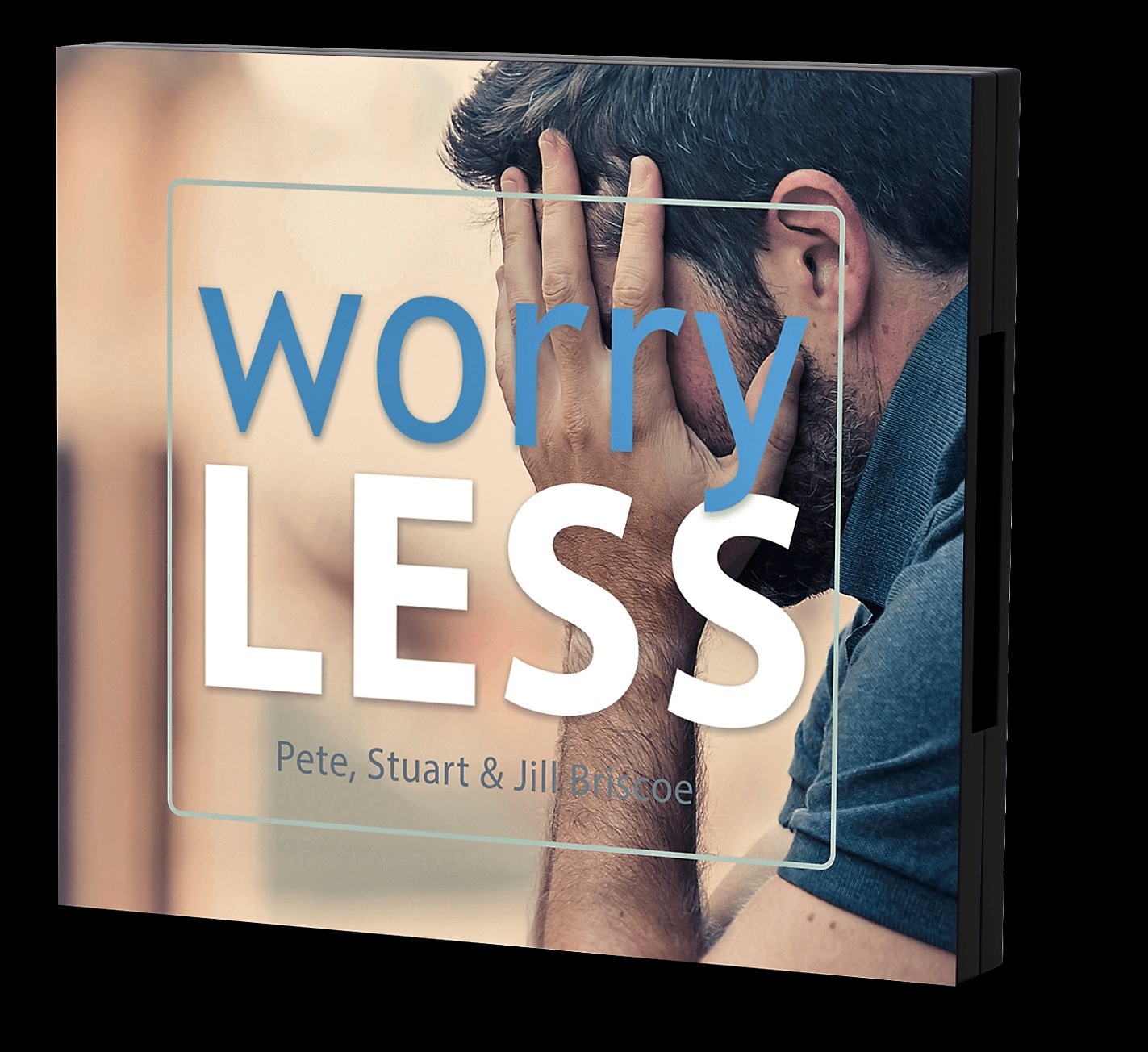 Start worrying less and living more!
Life is full of stressful situations. So it's no wonder that many people struggle with things like anxiety, fear, and worry. Stuart, Jill, and Pete Briscoe want to show you what it takes to start worrying less and living more with their 3-message series, 'Worry-LESS.'