Another century and there will not be a Bible on earth! – Voltaire, famous French philosopher and historian (1694-1778)
Plenty of people throughout the centuries have predicted that the Bible would become extinct, or at least irrelevant. I'm not one of them. I was just thinking about the story of the prodigal son in Luke 15. The Holy Spirit has used that story in very different ways over the years, all of them penetrating deep to the very core of who I am.
The first time was when I was in college – on my own for the first time, teetering a little bit with lots of testosterone-injected decisions to make. I was reading the familiar story, when BAM! That story of the boy who took what he had been given and wasted it on pleasures with disastrous results? It hit me right between the eyes as a powerful warning:
" ... he went and hired himself out to a citizen of that country, who sent him to his fields to feed pigs. He longed to fill his stomach with the pods that the pigs were eating, but no one gave him anything." – Luke 15:15-16
The Holy Spirit took that story and whispered in my heart, "Pete, do you really want to go there? This is where it ends up – emptiness in every way."
It was a familiar story, but I have to be honest, the Holy Spirit scared me through that text in a brand new way in college. By vividly imagining myself in the prodigal son's shoes (actually, he didn't even have any shoes left at that point!), I knew that was a road I didn't want to take.
No, there is no danger in the Bible becoming extinct or irrelevant. It is always alive, always active. It's the sword of the Spirit to your soul if you take it in your hand today. Dust it off and imagine yourself in those familiar stories. You are in a completely different place now than you were and I bet the Spirit has more He wants to lay on your heart!
Holy Spirit, unless You move in my heart and in my mind, the Bible will be little more than words on a page. Guide my thoughts, lead me in my prayers, so that these words might become Your living and active sword in my hand. Amen.
Listen to Pete, Jill & Stuart Briscoe on the Telling the Truth broadcast at OnePlace.com
SPECIAL OFFER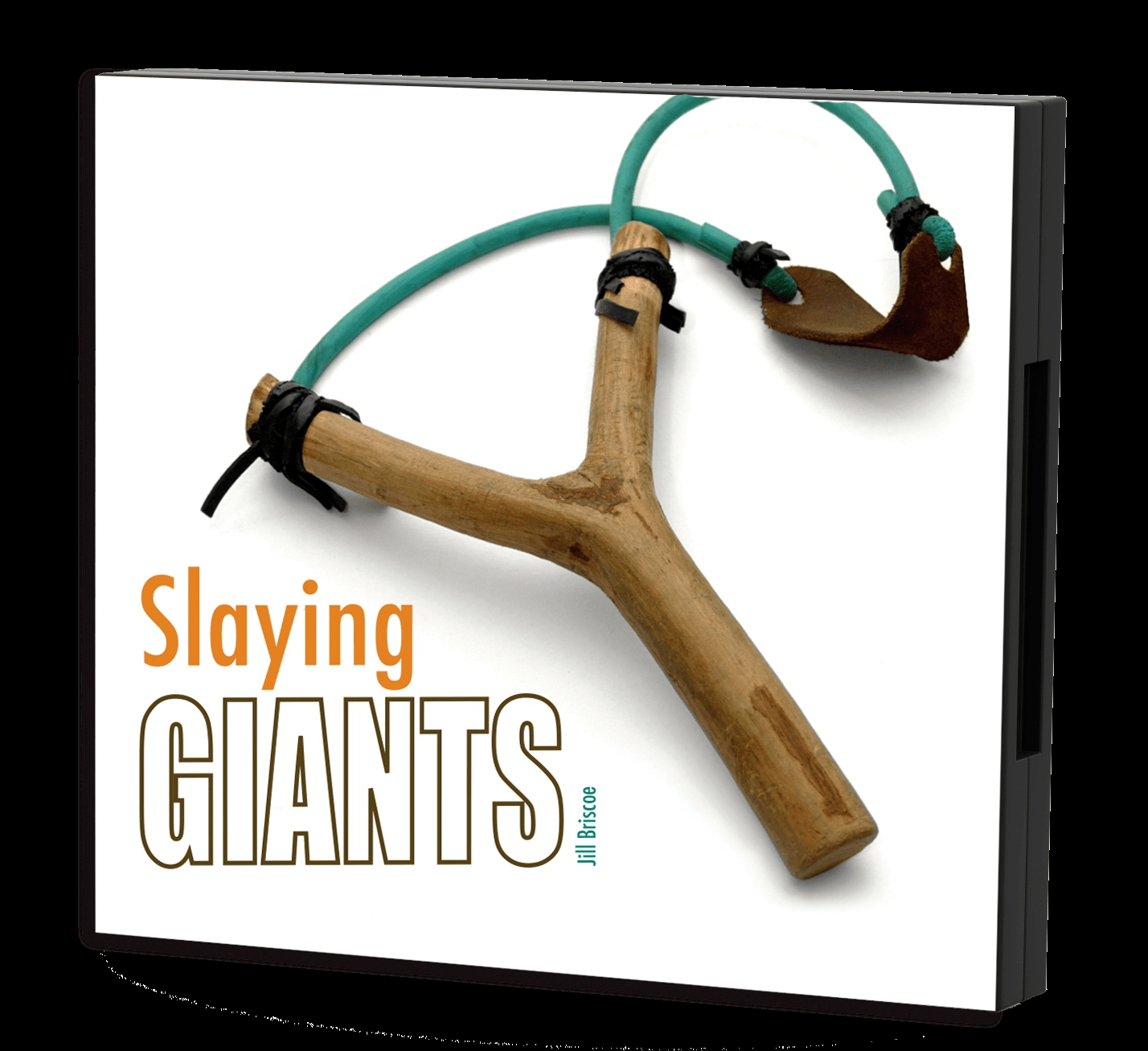 Jill's 3-message Slaying Giants DVD or CD series
Satan has an army of giants – problems, temptations, and tough circumstances – that he loves to place in the way of Christians. Jill Briscoe shows you how to defeat them in this encouraging 3-message DVD or CD series!