Sometimes there is no miracle
Pastor Mark Jeske

All Christians love the miracle stories in the Bible. We rejoice with the paralytics and lepers and blind as they jumped for joy with new health. If you live long enough yourself, you might just witness one of the Lord's absolutely supernatural reversals of the laws of nature in your own life.

But sometimes there is no miracle. A grieving Time of Grace viewer wrote in, "My sister-in-law is dying of cancer. She asked me, 'If there are so many people praying for me, why doesn't God let me live? How much power do these prayers really have?'"

It was John the Baptist's great charge and commission to herald the coming to earth of God himself. "The kingdom is near," he said. He was imprisoned because of the boldness of his prophetic witness, and after many weary days in the dungeon things got worse. Evil King Herod's niece/stepdaughter arranged to get rid of the prophet once and for all: "Prompted by her mother, she said, 'Give me here on a platter the head of John the Baptist.' The king was distressed, but because of his oaths and his dinner guests, he ordered that her request be granted and had John beheaded in prison" (Matthew 14:8-10).

Do you think John was praying for a miraculous jailbreak? the gift of invisibility? a host of angels? None came. He was beheaded. Sometimes we serve God best through our hardships. Sometimes his kingdom comes faster via our weakness. And that's okay.
---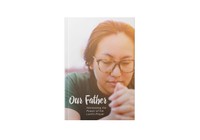 Harness the power of the Lord's Prayer!
Our Father is a small book with big insights. It gives you a behind-the-scenes look at the very meaning of the Lord's Prayer. With each phrase devotionally unpacked, you'll be more than inspired. You'll be empowered! 
For more from Time of Grace visit them at TimeofGrace.org.