In God's eyes I'm useful
Pastor Mark Jeske
Parents do their children an enormous disservice when they do everything for them. Pampering and spoiling may help insecure parents feel better, but that cripples children's ability to do for themselves and grow into competent adults. Children need to feel not only safe and secure but useful, that they are making a contribution to the family's progress. As soon as possible they need to learn to take out the trash, make their beds, haul laundry, do dishes, rake, dust, and vacuum.
Church leaders should not baby congregational members either. Christians are built to serve. Their baptism day is draft day into God's army. We all need to feel not only loved but useful: "Each one should use whatever gift he has received to serve others, faithfully administering God's grace in its various forms" (1 Peter 4:10).
An all-powerful God doesn't really need us, of course. Does that thought distress you? It shouldn't. The Engineer who designed and built California redwood forests doesn't needme. But he choosesto use me because it is his mission for his children to grow us up into miniature versions of himself. He doesn't like our injecting ourselves into his business, like judging. But he absolutely refuses to do things for us that he has equipped and commissioned us to do.
In your congregation, God treats you like grown-ups. He will handle the conversions. Your jobs include administration, outreach, education, fellowship, and care for people and property. Isn't it great to be useful?
---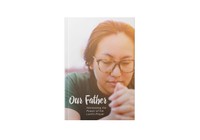 Harness the power of the Lord's Prayer!
Our Father is a small book with big insights. It gives you a behind-the-scenes look at the very meaning of the Lord's Prayer. With each phrase devotionally unpacked, you'll be more than inspired. You'll be empowered! 
For more from Time of Grace visit them at TimeofGrace.org.