February 22
Your God is beautifully complex
Diana Kerr
It's hard to surrender to the paradoxes in the Bible. Sometimes it frustrates me when things seem contradictory. Lately, I've been trying harder to embrace or even celebrate that tension.
The nature of God is one of those things that can seem paradoxical to me. You too? God is fierce and meek, harsh and gentle, just and merciful, mighty and humble.
Even though it's hard to wrap my mind around sometimes, I want a God who is all the things his Word says he is. I want that God who's so powerful he makes superheroes look pathetic and the God who's tenderhearted. I want the God who both disciplines me and loves me as his daughter.
In the Bible, the way Job's friend Eliphaz talked about God is incredible. He got it. Read Job chapter 5 and see how Eliphaz talked about God's miracles, his dominion over the world, the way he lovingly rescues the needy, the way he deals severely with bad guys . . . Eliphaz understood the complexity of God. "He wounds, but he also binds up; he injures, but his hands also heal" (Job 5:18).
Eliphaz encouraged Job, in the midst of Job's terrible suffering, to appeal to God. Why? Not because of one individual characteristic of God, but because God is a beautifully complex God—powerful, just, loving, and merciful. That's the same God who's on your side too. Embrace the full gamut of his amazing attributes. Your God is for you.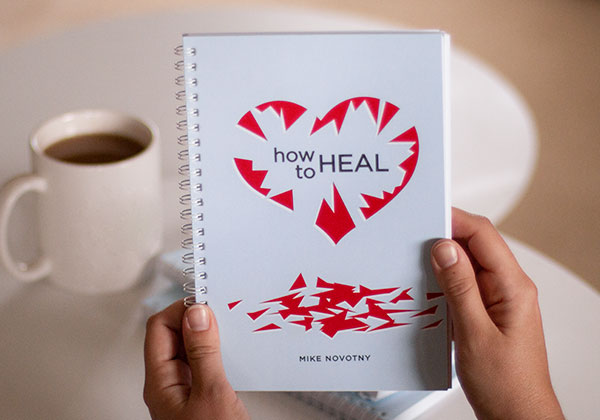 Your donation is worth TWICE as much with the $100,000 Challenge Grant
A family of generous donors has offered a $100,000 Challenge Grant to help show more people that the life they long for is available right now in Jesus. That means your donation today will go twice as far. And as a thank-you for your gift, we will send you Pastor Mike Novotny's new book, How to Heal.
For more from Time of Grace, visit them at TimeofGrace.org.