March 7
The sum of our lives
Jason Nelson
I don't think I'm clinically depressed because I only feel sad in months that have an "r" in their names. I think it relates to the amount of light available at the curvature of the earth where I live, the amount of outdoor activity I can engage in, and the number of people available to keep me company. All of the above are in greater supply in the other months.
Sadness is a condition of our present outlook and not necessarily the antithesis of happiness. Happy people can have bouts of melancholy because they feel the difference between what they had and what they have. Low-level sadness is a fog that will lift. I don't think we can shop our way out of it or travel our way out of it, but I think we can meditate our way out of it by elevating our thoughts to the sum of our lives.
"As I lie on my bed, I remember you. Through the long hours of the night, I think about you. You have been my help. In the shadow of your wings, I sing joyfully. My soul clings to you. Your right hand supports me" (Psalm 63:6-8 GW).
Lord, when I add it all up, life is pretty good. My kids are okay, my grandkids are okay, and you are in the heavens. I have more than enough of everything. My life is full. Please help me feel that way. Thanks.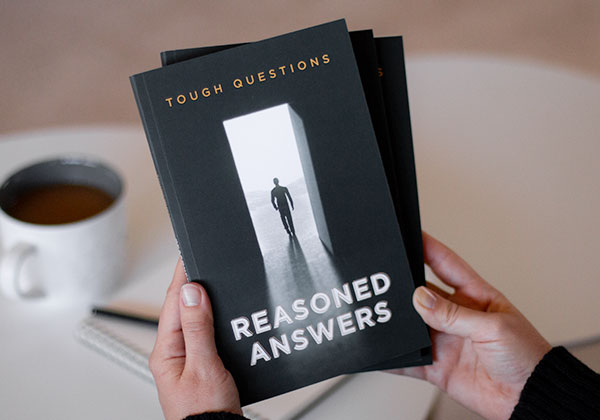 Speak more knowledgeably and lovingly about what you believe
Discover how to respond to some of the most common arguments skeptics use against Christianity in Tough Questions, Reasoned Answers. This book tackles 12 questions most of us have wondered at one time or another. You'll be equipped with reasoned answers that help shed light on the topic, diffuse tension, and open the door for faith to take root.
For more from Time of Grace, visit them at TimeofGrace.org.