May 4
Entry requirement
Pastor Matt Ewart
Someone once asked me why God would make the entry requirement for heaven so high. If he loved the world, why not drop the expectations down a bit? Perfection is kind of impossible.
Well, here's the thing. God did not just arbitrarily pick a standard that nobody could attain. Perfection was as low as he could go, and here is an illustration to show why.
If nobody else is watching you right now, go ahead and cup your hands together so that there is a dark, empty space inside of them. Make it nice and dark. Good.
Now take that darkness and throw it toward the nearest light source.
How far did your darkness get? I literally just tried it, and mine didn't make it very far at all. Darkness cannot exist in the presence of light. Darkness is consumed by the light.
You already knew that, but here's the point:
"God is light; in him there is no darkness at all" (1 John 1:5).
In order to exist with God, there can be no sin, no evil, no darkness at all. Anything less than holiness cannot exist in his presence. But here's where the good news kicks in.
"The blood of Jesus, his Son, purifies us from all sin" (1 John 1:7).
Through faith in Christ, God looks at you right now and sees you as his holy one. You meet the requirement. You are fit for heaven. Now live this day in light of that good news.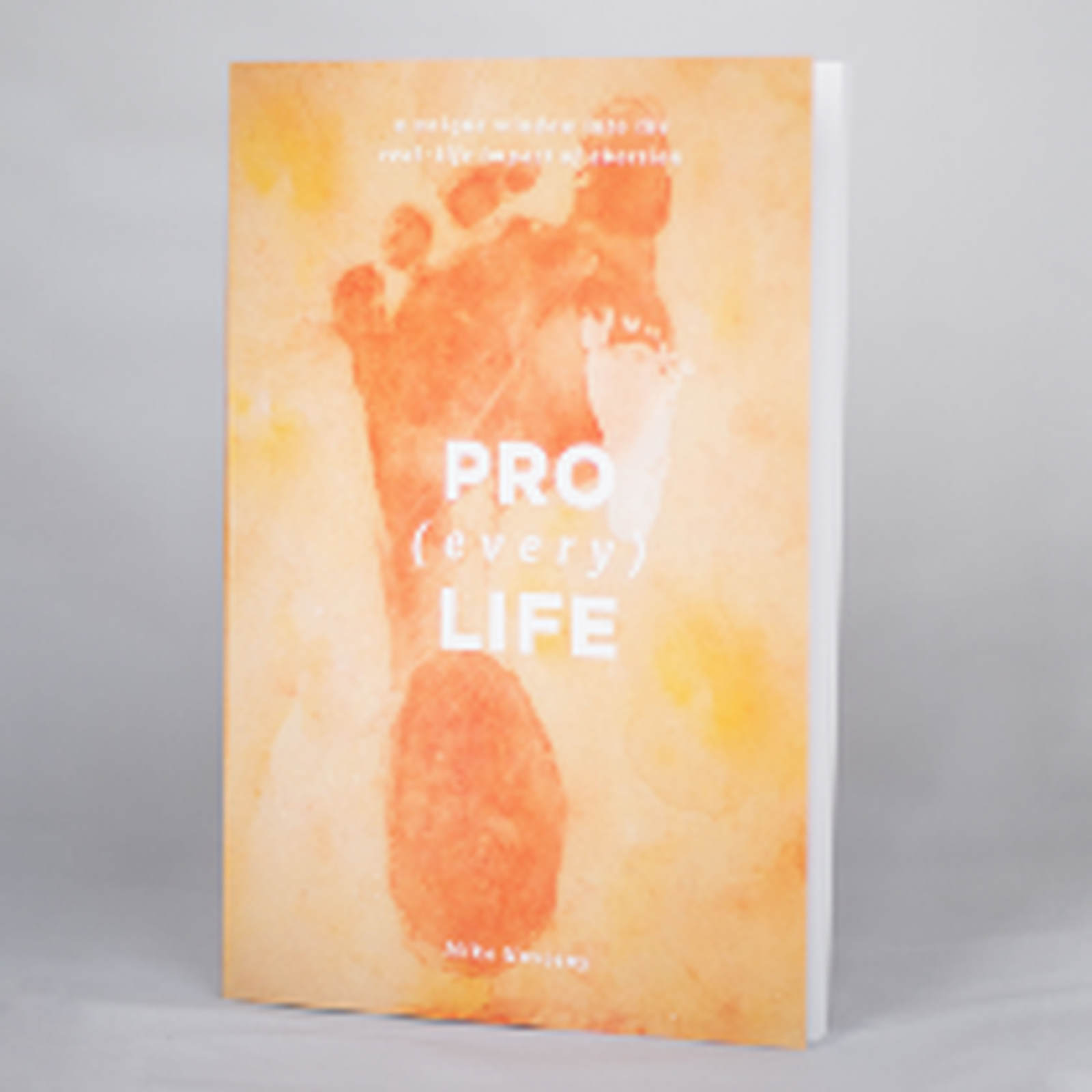 When the healing of the gospel meets the brokenness of abortion
It's time for God's people to breathe life and hope into the issue of abortion—and that means seeing every womb, every woman, and every person involved through God's eyes.
Whether you've experienced an abortion yourself, you know someone who has, or you simply want to understand this topic from God's Word, Pro (Every) Life by Pastor Mike Novotny offers much-needed insight into this complex and sensitive issue.
For more from Time of Grace, visit them at TimeofGrace.org.