May 6
Devoted to prayer
Pastor Mike Novtony
Okay, confession time. I stink at prayer. Stink might be a strong verb, but it's the right one. I've tried prayer apps, repeating calendar reminders, journaling, and a dozen other systems over the years, but prayer feels way harder than reading my Bible or going to church. Recently, I started keeping track of my blocks of dedicated, personal prayer time. After two months, I tallied up all the minutes and ended up with . . . 15. Not 15 hours of prayer, but 15 minutes. In 2 months. Yikes.
But I'm not giving up. I'm re-devoting myself to the kind of prayer the apostles embraced. "They devoted themselves . . . to prayer" (Acts 2:42). Why try prayer again? Because prayer works. The devil fears people who persist in prayer. And I've seen the power of prayer among my church family. When a small group of Christians starts a texting thread that is always open for prayer, God does amazing stuff in their hearts and at their church. When we pray the gospel over each other, God does amazing stuff, breaking chains of guilt and erasing years of shame. When we don't see prayer as the token starter pistol for dinner or the closing requirement before bed but as a privilege and a power source, God does amazing stuff. So, even if the new habit is hard, prayer is worth it. God is listening. And he can't wait to hear the sound of your voice. Would you join me in prayer today?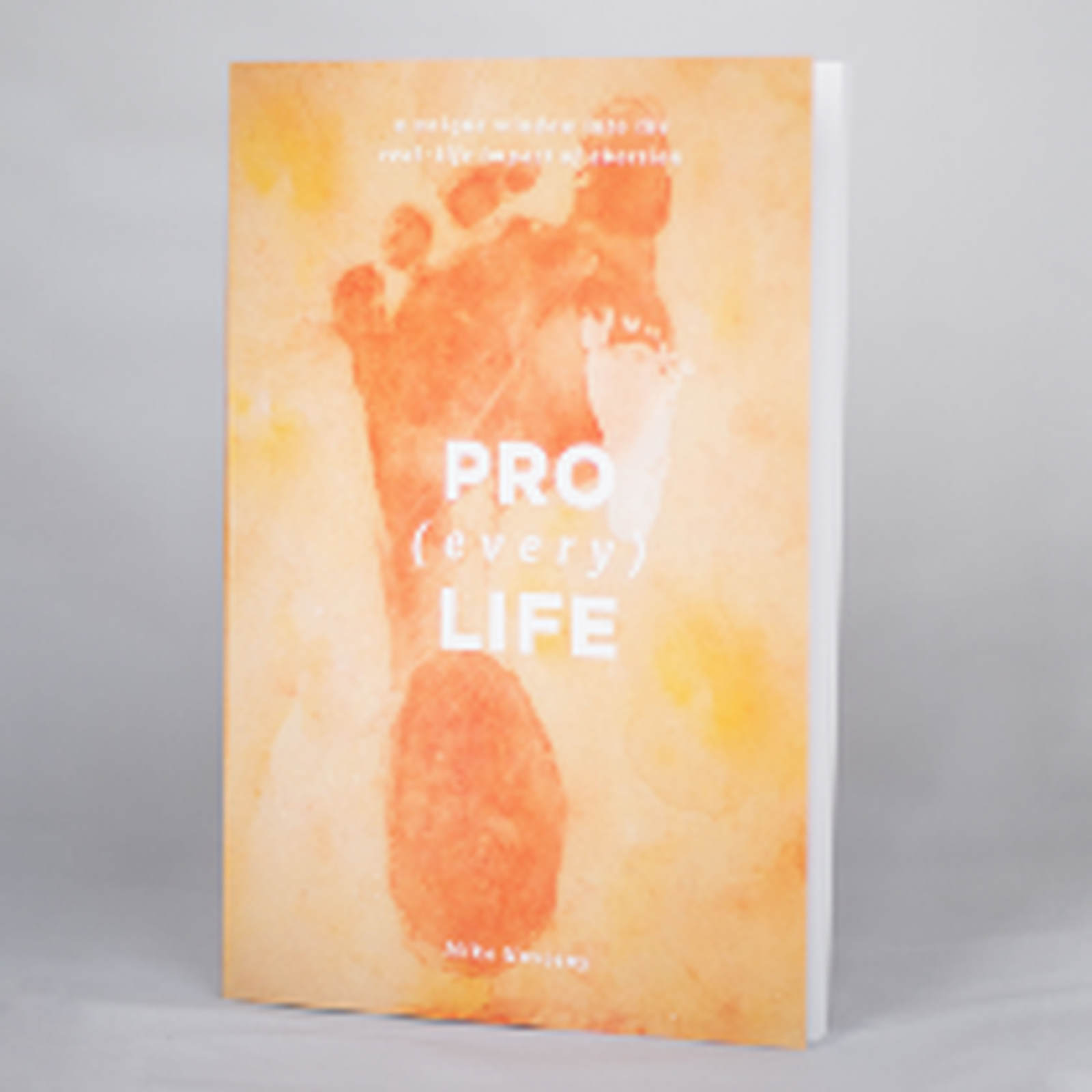 When the healing of the gospel meets the brokenness of abortion
It's time for God's people to breathe life and hope into the issue of abortion—and that means seeing every womb, every woman, and every person involved through God's eyes.
Whether you've experienced an abortion yourself, you know someone who has, or you simply want to understand this topic from God's Word, Pro (Every) Life by Pastor Mike Novotny offers much-needed insight into this complex and sensitive issue.
For more from Time of Grace, visit them at TimeofGrace.org.