God, why have you rejected me?
Pastor Mark Jeske
"Are you mad at me?"

How many hundred times have you heard somebody say that to you? She misinterpreted the look on your face and jumped to conclusions because she hasn't heard from you in a while, or he didn't understand something you did or said. His own inner turmoil led him to assume that you were angry.

God is not surprised to hear murmurs of fear from his children. He doesn't always feel that he has to explain himself, and he knows we don't always grasp either his wonderful objectives or figure out the details as we go along. Each day he hears prayers with content like this: "You are God my stronghold. Why have you rejected me? Why must I go about mourning, oppressed by the enemy?" (Psalm 43:2).

We all have sin with us all the time, and not just in our deeds. Sin is in our minds and leaves a greasy residue of guilt. If left untreated, that guilt will eat away our spiritual self-confidence and depress us into thinking that we must be unlovable to God. We then assume that whatever affection he ever had for us must be gone and start interpreting everything bad in our lives as divine judgments and punishments.

It is at just such times as these that we need to look up at Jesus' cross. There is the source of all grace; there is the source of a love that is unconditional; there is mercy far greater than all our failings piled together.
---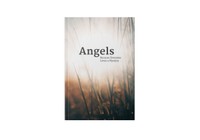 Unlock the mysteries that surround God's angels . . .
Do you have questions about angels? Angels: Because Everyone Loves a Mystery not only gives you the answers you've been looking for but a whole new view of those who are sent to do God's will on our behalf! 
For more from Time of Grace visit them at TimeofGrace.org.