Accept what you can't control
Pastor Mark Jeske
Everybody should work on a farm at some point in his or her life. Even if you have no interest in farming as a career, you will learn patience, among many other fine attributes. Crops refuse to be rushed. They refuse to grow without the right combination of fertile soil, rain, and sunshine. And they have their time and seasons. Crops refuse to grow to your dictates. You have to wait for harvesttime regardless of how badly you need the money. Crops ripen on their schedule, not yours.

Farming can teach you some helpful life attitudes. "Be patient, then, brothers, until the Lord's coming. See how the farmer waits for the land to yield its valuable crop and how patient he is for the autumn and spring rains" (James 5:7). We all fantasize about controlling every aspect of our lives, but that fantasy never comes true. Much of our lives is simply beyond our ability to control, as is the weather to farmers.

You can't choose your parents—they were given to you, as was your unique mix of skills and gifts. Instead of resenting your environment or your personal makeup, take inventory of all the good things you do have. Instead of assuming that your prayers are all unheard, give God some time to do his work. Instead of forcing things in your life, let God steer for a while.

Curb your impatience. Think like a farmer.
---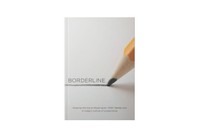 Draw the line at those "little" deadly sins!
Borderline is a warmly conversational, yet thought-provoking new book that will inspire you and perhaps even reset your views on the borderline issues. And it'll remind you all over again of the power of God's unconditional love and grace to help guide you through.
For more from Time of Grace visit them at TimeofGrace.org.