Claymation
Pastor Mark Jeske
The mythologies of heathen religions all have strange and fantastic stories and doctrines behind their temples. What makes them attractive to people is not how logical their systems are or how believable the claims of their priests, but the fact that they offer manageable ways to control your relationship with a force stronger and wealthier than you. "Worship" of these deities is a transaction—you do something or give something to get something you want. For example, Baal worshipers were farmers who desperately wanted rain for their fields and fertility for their animals, so the priests of Baal portrayed him as the deity who controlled rainfall.
Christianity is the opposite. God is the one who did something to get what he wanted. He offered up his Son in order to win his lost children back. The first sacrifice was his. The redemption of the human race came at massive cost to Jesus Christ. Thus our worship, prayers, rituals, building projects, service, and stewardship are not manipulations to gain wealth for ourselves; they are just natural responses to a love that big.
We Christians realize that we aren't trying to control a transaction. "O Lord, you are our Father. We are the clay, you are the potter; we are the work of your hand" (Isaiah 64:8). The point? Everything about our faith is about him—it's his workshop, his design, his purpose, his agenda, his software, his environment.
We're just his clay. Lord, please make me into something useful for you today.
---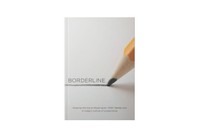 Draw the line at those "little" deadly sins!
Borderline is a warmly conversational, yet thought-provoking new book that will inspire you and perhaps even reset your views on the borderline issues. And it'll remind you all over again of the power of God's unconditional love and grace to help guide you through.
For more from Time of Grace visit them at TimeofGrace.org.