Mt. Carmel
Pastor Mark Jeske
The steep ridge that runs at an angle through Israel all the way to the Mediterranean was the scene of a showdown much bigger than the O.K. Corral. It was high on Mt. Carmel, 1,800 feet above sea level, that the true God was given glory once again and the heathen god Baal and his priests were soundly defeated.
A huge crowd gathered around priests of Baal as they pleaded with their god all day to ignite a sacrificial altar. It was in vain. Nothing happened. Then "Elijah went before the people and said, 'How long will you waver between two opinions? If the Lord is God, follow him; but if Baal is God, follow him.' . . . The fire of the Lord fell and burned up the sacrifice, the wood, the stones and the soil, and also licked up the water in the trench. When all the people saw this, they fell prostrate and cried, 'The Lord—he is God! The Lord—he is God!'" (1 Kings 18:21,38,39).  
What a thrill! Finally the Lord God of Israel had declared himself. The euphoria didn't last long. Elijah soon was on the run again, afraid for his life at the hands of the evil king Ahab and his loathsome wife Jezebel. As you continue your long and hard walk by faith and not by sight, let your mind imagine a sizzling lightning bolt from heaven zapping an altar on Mt. Carmel. Just smile. And keep walking.
---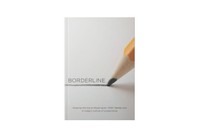 Draw the line at those "little" deadly sins!
Borderline is a warmly conversational, yet thought-provoking new book that will inspire you and perhaps even reset your views on the borderline issues. And it'll remind you all over again of the power of God's unconditional love and grace to help guide you through.
For more from Time of Grace visit them at TimeofGrace.org.