Mt. of Olives
Pastor Mark Jeske
Just east of the royal city of Jerusalem, across the Brook Kidron, is the gentle rise of the Mt. of Olives. It really was a mount of olives at Jesus' time. Late in the night of Maundy Thursday, Jesus spent some time in prayer in its olive grove—the Hebrew words gath shemen ("Gethsemane") mean "olive oil press." His disciples experienced the double shame of falling asleep when they should have been praying and of running away when they should have been staying.
On another Thursday six weeks later, the resurrected Christ gathered his disciples on that same mount one last time and shocked them one last time: "When he had led them out to the vicinity of Bethany, he lifted up his hands and blessed them. While he was blessing them, he left them and was taken up into heaven" (Luke 24:50,51). They felt as if they were being abandoned. Jesus encouraged them to see his ascension as a promotion for them—they now had his job of evangelism and teaching. He charged them with their mission of making disciples, first in Jerusalem, then in Judea and Samaria, and from there to the ends of the earth.
For centuries the lower areas of the mount have been used as a burial ground—there are over 150,000 graves, every one of which will yield its body on the great day of judgment when Christ returns.
The disciples' Great Commission now belongs to us. We've got work to do.
---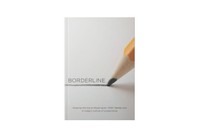 Draw the line at those "little" deadly sins!
Borderline is a warmly conversational, yet thought-provoking new book that will inspire you and perhaps even reset your views on the borderline issues. And it'll remind you all over again of the power of God's unconditional love and grace to help guide you through.
For more from Time of Grace visit them at TimeofGrace.org.