Beggars' banquet
Pastor Mark Jeske
God loves to describe a peaceful and happy relationship with him as a great feast. Who wouldn't want to gain entrance to God's mansions and sit down at that fabulous table? Admittance to God's feast is counterintuitive, however. All the normal ways you may have developed for getting hold of scarce and in-demand tickets to a hot Broadway show won't work with God.

You can't flatter your way in, fake your way in, sneak in, or work your way up and in. You can't toady up to influential people who will slide you in. You don't have the juice to force your way in. You can't buy your way in with your money. You know why not? Because it's a beggars' banquet. Tickets are free, but only to people with the right attitude: "Come, all you who are thirsty, come to the waters; and you who have no money, come, buy and eat! Come, buy wine and milk without money and without cost. . . . Your soul will delight in the richest of fare" (Isaiah 55:1,2).

Admit your spiritual poverty. Stop pretending that the rags of your soul are black tie and tails. Confess your sins and let the sweet message of Jesus' forgiveness fill you up. Put on his gorgeous clothes, the robes of his holiness, and enter God's dazzling palace of light. Eat the richest of fare.

And then we dance.
---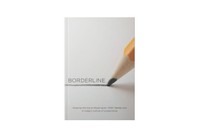 Draw the line at those "little" deadly sins!
Borderline is a warmly conversational, yet thought-provoking new book that will inspire you and perhaps even reset your views on the borderline issues. And it'll remind you all over again of the power of God's unconditional love and grace to help guide you through.
For more from Time of Grace visit them at TimeofGrace.org.