Living in fear
Pastor Mark Jeske
When we're small children, we have too little fear. Parents have a lot of work to do to build an appropriate fear level in their little ones—they want the kids to be afraid of electrical outlets, hot stoves, sharp knives, broken glass, and traffic. As we get older, we discover other fears that prey on our minds—being fired, running out of money, growing old, being alone.

The most horrible of all fears is to be afraid of God. There are many strategies that people try to get rid of guilt—rationalizing away either God's rules or punishments, hanging around only with unbelievers, immersing yourself in atheistic or agnostic literature, staying really busy, or sedating yourself with drugs or alcohol. But those are all just various forms of hiding when we know we're naked. "[Adam] answered, 'I heard you in the garden, and I was afraid because I was naked; so I hid'" (Genesis 3:10).

When we let God's Word speak to us, when we ponder the immense promise of baptismal cleansing, when we savor the warmth and fellowship of the Lord's Supper, we find the exquisite relief of the forgiveness of our sins. Only through Christ does the guilt go away; only through Christ will the fear go away. With Christ we are as pure and holy as he. With Christ we enjoy our Father's daily providing, protection, and love. With Christ we enjoy the sure promise of immortality of soul and body.

Sweet. No fear.
---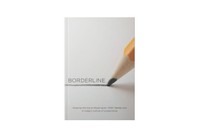 Draw the line at those "little" deadly sins!
Borderline is a warmly conversational, yet thought-provoking new book that will inspire you and perhaps even reset your views on the borderline issues. And it'll remind you all over again of the power of God's unconditional love and grace to help guide you through.
For more from Time of Grace visit them at TimeofGrace.org.