I know that you have little strength
Pastor Mark Jeske
"I know what you're going through." You may hear that from friends wishing to seem sympathetic. What you want to snap back at them is, "You have no idea what I'm going through," but instead you just say, "Yeah."

Our God tracks absolutely everything going on in our lives. He and the angels rejoice at our triumphs, and they groan at our struggles, intervening at strategic times to keep us on the path that leads to heaven, binding up our wounds, standing us back up on our feet, and giving us a little tailwind to keep going.

God knows that we're weak sometimes. He told the struggling Christians in the Asian city of Philadelphia, "I know that you have little strength, yet you have kept my word and have not denied my name" (Revelation 3:8). Whether it involves money, family relationships, health, or business, God has compassion on our human weaknesses. He does not despise us for not being supermen and women. He may even be allowing these hardships to draw us closer to him. What he is interested in most of all is our faith in our Savior Jesus. Have we given up on the gospel's promises? God urged the Philadelphia Christians, and he urges you too, to hold onto what you have so that no one can take away your crown of glory. Overcome, and he will make you a pillar in the heavenly temple.

You may die a debtor, but connected to Jesus you will wake up in heaven a spiritual millionaire. 
---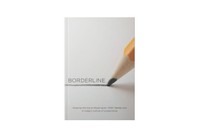 Draw the line at those "little" deadly sins!
Borderline is a warmly conversational, yet thought-provoking new book that will inspire you and perhaps even reset your views on the borderline issues. And it'll remind you all over again of the power of God's unconditional love and grace to help guide you through.
For more from Time of Grace visit them at TimeofGrace.org.