The precious gift of unity
Pastor Mark Jeske
We are all a bunch of independent-minded individuals, aren't we? In our family discussions, there may be five of us in the room but there are six strong opinions. In our congregations, Satan doesn't have to work too hard to open up deep cracks in the plans and spirit of the ministry. Sometimes the longer you've known people, the worse it gets. Martin Luther was said to have groaned once, "God save me from my enemies . . . and my friends."

King Hezekiah was God's point man to bring about a huge spiritual reformation in Judah in the late 700s b.c. He sent emissaries through his realm, and also to the shattered kingdom of Israel to the north, inviting people to come to a huge national Passover feast in Jerusalem, neglected for ages. Some actually overcame their regional resentments and made the pilgrimage. What's more, "also in Judah the hand of God was on the people to give them unity of mind to carry out what the king and his officials had ordered, following the word of the Lord" (2 Chronicles 30:12).

Unity of mind and spirit doesn't happen automatically. It's a precious gift of God and must be tended by each of us. It is hard but worthwhile work for people in a Christian organization to develop agreement on a common mission, on values and philosophy, on clear lines of responsibility and authority, and on goals that are important.

And then pray for the hand of God.
---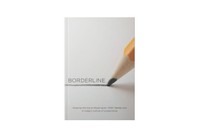 Draw the line at those "little" deadly sins!
Borderline is a warmly conversational, yet thought-provoking new book that will inspire you and perhaps even reset your views on the borderline issues. And it'll remind you all over again of the power of God's unconditional love and grace to help guide you through.
For more from Time of Grace visit them at TimeofGrace.org.