You find Jesus in the strangest places
Jason Nelson
If you've been following his career, you know you'll find Jesus in the strangest places. He's a bit of a mystery, and he admitted it. "In a little while you will see me no more, and then after a little while you will see me" (John 16:16). 

He's been known to hover over a void, creating light and everything else. He is the Word of God, full of grace and truth. He was in a burning bush, a fiery furnace, and wherever the Angel of the Lord was needed. He tucked himself in a human embryo, slid through a birth canal, and landed in a feeding trough. Shepherds and Magi looked for him because the star meant he had to be somewhere. He wandered off during a festival and was found in the temple debating scholars. He ate with sinners, mixed it up with hypocrites, and went off alone to pray. He was crucified and buried but after three days was not to be found in his grave. He sits at the right hand of God and is in the midst of two or three who gather on earth in his name.

He is with us now and will come again to take us where he is. You find Jesus in the strangest places, and he invites us to seek him out. Come into my heart, Lord Jesus. It's a strange place, and I need you there.
---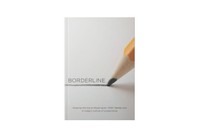 Draw the line at those "little" deadly sins!
Borderline is a warmly conversational, yet thought-provoking new book that will inspire you and perhaps even reset your views on the borderline issues. And it'll remind you all over again of the power of God's unconditional love and grace to help guide you through.
For more from Time of Grace visit them at TimeofGrace.org.