An outrageous request
Pastor Mark Jeske
If you know that you are in someone's will, it is considered very bad form if you appear to wish that the testator would hurry up and die. Even worse would be to ask for your inheritance before the loved one has actually expired. Jesus' opening proposition in his amazing parable of the prodigal son certainly made all of his hearers sit bolt upright.

"There was a man who had two sons. The younger one said to his father, 'Father, give me my share of the estate.' So he divided his property between them" (Luke 15:11,12).

I don't know which is more outrageous—the insolent cheek of the younger son or the incredible decision by the father to grant the request. I'll tell you what—if any of my kids would ask to cash out his or her part of my estate before I was dead, the strain on our relationship would be severe.

Jesus' parable highlights a central feature of human life on planet earth. God so desires that people's love for him should be given freely that he trusts us with a huge amount of freedom, thereby allowing the possibility of grievous failure. From God's point of view, there can be no true love without major risk.

He has entrusted you with enormous resources and allows you terrific latitude in how you use it. He is risking everything in the hope that you will love him back.
---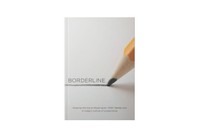 Draw the line at those "little" deadly sins!
Borderline is a warmly conversational, yet thought-provoking new book that will inspire you and perhaps even reset your views on the borderline issues. And it'll remind you all over again of the power of God's unconditional love and grace to help guide you through.
For more from Time of Grace visit them at TimeofGrace.org.