Do religious sacrifices still exist?
Pastor Mark Jeske
With the fall of Jerusalem in a.d. 70 came the total destruction of its temple, the place where Jesus and his disciples came often to worship and pray. As the great altar in the courtyard was destroyed, the sacrifices also ceased once and for all and have never been resumed.

Animals no longer need to be ritually slain. Jesus Christ was chosen by his heavenly Father to be the great Lamb of God, whose death on Calvary took away the sin of the world. The deaths of animals were only advance shadows of the real thing, and Good Friday's awesome events made them no longer necessary.

So has the concept of sacrifice gone away? Not at all! St. Paul has a challenge for you: "I urge you, brothers, in view of God's mercy, to offer your bodies as living sacrifices, holy and pleasing to God—this is your spiritual act of worship" (Romans 12:1). Man-made religions are transactional—you perform good works or religious rituals in order to get something from a deity.

Only in Christianity did God go first, essentially reestablishing a relationship with his lost children through the birth, life, suffering, death, and resurrection of his Son. Christ's total commitment to us invites our total commitment back to him. He trusts us with that gift. Our lives of worship and service back to him are our sacrifices, living sacrifices that help other people and please him.
---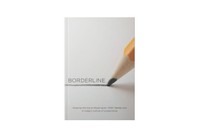 Draw the line at those "little" deadly sins!
Borderline is a warmly conversational, yet thought-provoking new book that will inspire you and perhaps even reset your views on the borderline issues. And it'll remind you all over again of the power of God's unconditional love and grace to help guide you through.
For more from Time of Grace visit them at TimeofGrace.org.