Why me? I deserve better
Pastor Mark Jeske
Parents can spot certain inborn behaviors in their children. One is an intense radar for anything that smacks of unfairness. "Mom! That's not fair! You didn't let me do that!" is the kind of talk every home hears. Grown-ups think and act like that too. When something bad happens, we groan, "Why me? This isn't fair! I've had more than my share of bad luck already this year. I totally don't deserve this!"

People who say that are right, actually, but for the opposite reason. We don't deserve this, but in fact deserve something far worse. If we received from God what our daily moral thoughts and behaviors deserved, we would be packed off to hell immediately. Psalm 130:3,4 says, "If you, O Lord, kept a record of sins, O Lord, who could stand? But with you there is forgiveness."

Abraham had a far better posture before the Lord. On one occasion he had a big ask to make of God, but he didn't talk about what he had earned or deserved. He made no demands; instead, he approached the throne with humility: "Abraham spoke up again: 'I have been so bold as to speak to the Lord, though I am nothing but dust and ashes'" (Genesis 18:27).

When we Christians are trying to make sense of our misfortunes, let's not descend into indignation or bitterness. Let's accept what the Lord has chosen to allow in our lives and seek how our troubles can become an opportunity for God's saving agenda.
---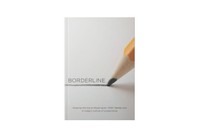 Draw the line at those "little" deadly sins!
Borderline is a warmly conversational, yet thought-provoking new book that will inspire you and perhaps even reset your views on the borderline issues. And it'll remind you all over again of the power of God's unconditional love and grace to help guide you through.
For more from Time of Grace visit them at TimeofGrace.org.