Walk in the light
Jason Nelson
The Maori people of New Zealand have a proverb: Turn your face to the sun and the shadows follow behind you. There is a lesson in that simple observation. We are better off heading into the light and leaving darkness behind. If we do the obvious play on words, this is more than the saying of an indigenous tribe. It is the truth of God. Turn your face toward the Son of righteousness and walk in the light.

There is a lot of darkness out there. All of it is the shadow of evil. Some gets promoted to us in certain kinds of television programs, movies, music, video games, and art. Some folks will even tattoo very dark images on their skin. It seems like a statement. They prefer the dark side. It speaks to their souls. We are kidding ourselves if we don't think heavy exposure to darkness takes its toll. It pushes the light right out of us.

But, "God is light; in him there is no darkness at all. If we claim to have fellowship with him and yet walk in the darkness, we lie and do not live by the truth. But if we walk in the light, as he is in the light, we have fellowship with one another, and the blood of Jesus, his Son, purifies us from all sin" (1 John 1:5-7).

Friend of Jesus, face the Son and let's walk in the light.
---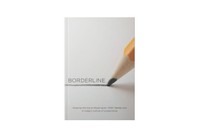 Draw the line at those "little" deadly sins!
Borderline is a warmly conversational, yet thought-provoking new book that will inspire you and perhaps even reset your views on the borderline issues. And it'll remind you all over again of the power of God's unconditional love and grace to help guide you through.
For more from Time of Grace visit them at TimeofGrace.org.