Labor of love
Pastor Mark Jeske
The first Monday of September means different things to different people. To children it's a day off of school, if they've started the new school year. To frazzled employees it's the blessed relief of a three-day weekend, the unofficial end of summer. To northerners it's the day you take in the pier at the lake. To unionized workers it's a day to reflect on the movement for workplace safety and fair working conditions.

May I suggest a unique take on the day for Christians? The day for not working is a great time to ponder God's will about working. St. Paul helped the Thessalonian Christians see their jobs not as a necessary evil to survive and then quit as soon as they could: "We were not idle when we were with you, nor did we eat anyone's food without paying for it. On the contrary, we worked day and night, laboring and toiling so that we would not be a burden to any of you. . . . We gave you this rule: 'If a man will not work, he shall not eat'" (2 Thessalonians 3:7-10).

God made us to work. He himself poured all his creative design and engineering into the world he made, and he exerts himself on our behalf every day. The entire universe would collapse, incinerate itself, and grow dark and cold without his sustaining might.

We are called to look at work as he does—as our personal echo of his great labors. Love your job!
---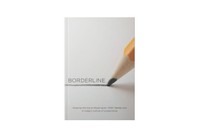 Draw the line at those "little" deadly sins!
Borderline is a warmly conversational, yet thought-provoking new book that will inspire you and perhaps even reset your views on the borderline issues. And it'll remind you all over again of the power of God's unconditional love and grace to help guide you through.
For more from Time of Grace visit them at TimeofGrace.org.