Care for your animals
Pastor Mark Jeske
Biblical Christians bristle at the notion that people descended from animals. We believe Genesis 1 and 2, that man and woman were made at the end of the six days, creation's crown. There is nothing in Scripture to suggest that animals have souls. Dogs can't believe in Jesus and won't face a personal judgment day. But that doesn't give us license to treat our animals poorly. Just because they aren't human doesn't mean they're disposable.

"A righteous man cares for the needs of his animal" (Proverbs 12:10), says the Bible. Why would God have thought it necessary to include that admonition in Scripture? Perhaps because it is a characteristic of sin for the strong to take advantage of the weak, for people to get so wrapped up in their own agendas that they neglect the needs of others, including animals in their care. Perhaps mistreatment doesn't seem so bad because "it's just an animal after all."

We've come a long way from the days when horses provided most transportation and when many homes in big cities had chicken coops in the backyard. People today seem to have as many pets as ever. They provide valuable companionship and, in the case of larger dogs, home security. They are part of the wonderful web of life that God has provided in our world. We can show our respect for the Creator by how we take care of this part of his creation.
---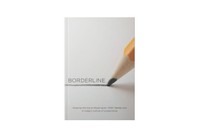 Draw the line at those "little" deadly sins!
Borderline is a warmly conversational, yet thought-provoking new book that will inspire you and perhaps even reset your views on the borderline issues. And it'll remind you all over again of the power of God's unconditional love and grace to help guide you through.
For more from Time of Grace visit them at TimeofGrace.org.