Seeing the crowds
Linda Buxa
A famous athlete just bought a house a few miles away from my home. The whole community is buzzing about it, wondering if they'll run into him at the grocery store or the gas station. He moved to the area to find some off-season peace, but now that he has become "somebody," everyone wants a glimpse of him.

A celebrity watch is nothing new. Two thousand years ago, Jesus could not move from place to place without a huge crowd following him, wanting healing and miracles. Rarely was there peace—even if he tried. "Jesus went through all the towns and villages, teaching in their synagogues, proclaiming the good news of the kingdom and healing every disease and sickness. When he saw the crowds, he had compassion on them, because they were harassed and helpless, like sheep without a shepherd" (Matthew 9:35,36).

Look at the people around you. They aren't hanging out with you because of your popularity but because God put them in your life for a reason. He knows they are harassed and helpless, needing a Shepherd. He knows you can help them find peace. You get to tell them firsthand about Jesus' grace, mercy, and compassion. You get to introduce them to the Savior, who takes the outcasts and makes them royalty.

If everybody in your life already knows about the Shepherd, start praying to meet more people. God loves creating opportunities for you to talk to other people.
---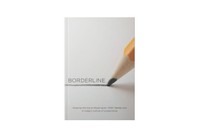 Draw the line at those "little" deadly sins!
Borderline is a warmly conversational, yet thought-provoking new book that will inspire you and perhaps even reset your views on the borderline issues. And it'll remind you all over again of the power of God's unconditional love and grace to help guide you through.
For more from Time of Grace visit them at TimeofGrace.org.