The struggle doesn't seem worth it
Pastor Mark Jeske
There's an old saying we urban dwellers have heard over the years: "You got to go wit' da flow." You know what that means. It's hard bucking the culture. It's hard being called a Goody two-shoes or a choirboy. It's hard living by a moral value system that seemingly nobody else follows. It's hard saying no to sin that is part of everybody else's lifestyle. It's hard to sacrifice when everybody else is having fun. The cost is now; the payoff seems so far in the future as not to exist.

The strain on European and American Christians is how to live lives of self-control and faith integrity in a post-Christian culture. Imagine the strain on African and Asian Christians who live under a government that is actively hostile to Christians and allows or even encourages persecution. Why go through all of this?

Here's why: "Let us fix our eyes on Jesus, the author and perfecter of our faith, who for the joy set before him endured the cross, scorning its shame, and sat down at the right hand of the throne of God. Consider him who endured such opposition from sinful men, so that you will not grow weary and lose heart" (Hebrews 12:2,3).

We're not in heaven yet. There is no heaven on earth. But the glimpses of the real heaven from the pages of God's Word and the touches of real love that we experience from people whom God has sent into our lives give us hope that the wait will be worth it. Hang on!
---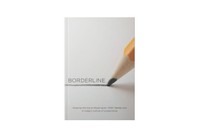 Draw the line at those "little" deadly sins!
Borderline is a warmly conversational, yet thought-provoking new book that will inspire you and perhaps even reset your views on the borderline issues. And it'll remind you all over again of the power of God's unconditional love and grace to help guide you through.
For more from Time of Grace visit them at TimeofGrace.org.