Running on empty
Jason Nelson
The gadget engineers are pushing wearable technology. Computers in eyeglasses and watches can keep us connected and our hands free. We can accessorize with wristbands to monitor our health. We can wear cameras on our foreheads so everyone can see the world from our perspectives. It's the Internet of everything. I think we should wear little dashboards with trouble lights so we know when to check our fluids. Sometimes we don't notice when everything is running low until we grind to a halt.

That's especially true of our spiritual life, which is the engine of our lives. There are many things that drain away our joy, and we don't notice it's too low until something breaks down. "A miserable heart means a miserable life; a cheerful heart fills the day with song"(Proverbs 15:15 MSG).

Nothing fills our hearts like all things Jesus. Meditating on his Word, his love, his presence replenishes our faith and keeps it strong. My tank runs empty too, and I chug along on mere fumes of happiness. I get a refill every time I sit down to write one of these devotions. As I try to imagine what you're going through, I confront what I'm going through. The privilege of bringing God's Word to you renews my faith. Thinking about what Jesus means to me fills me up again. That's the power of the gospel.
---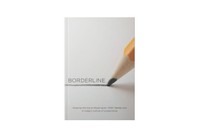 Draw the line at those "little" deadly sins!
Borderline is a warmly conversational, yet thought-provoking new book that will inspire you and perhaps even reset your views on the borderline issues. And it'll remind you all over again of the power of God's unconditional love and grace to help guide you through.
For more from Time of Grace visit them at TimeofGrace.org.