Tax Surprises
By Rick Boxx
April 15, 2011
This week, a young entrepreneur I know is sweating the news his tax preparer delivered. He owes thousands of dollars in unexpected income taxes.
Many sole proprietors and partners live off of cash they draw out of their business without realizing that it's taxable. Without decent accounting records they are unaware of their true financial condition, and their outstanding obligations. This can result in significant tax penalties and the risk of failure.
Proverbs 27:23-24 teaches, "Be sure you know the condition of your flocks, give careful attention to your herds; for riches do not endure forever, and a crown is not secure for all generations."
If you aren't good at accounting, don't be penny wise and pound foolish. Invest in someone who can help. Tax surprises can be avoided.
To host Rick Boxx to speak to your staff, church, or at your next event visit www.integrityresource.org.
Do you desire to be a spiritual leader in your workplace? Regi Campbell tells you how in practical and effective ways in his book,
About My Father's Business
By Regi Campbell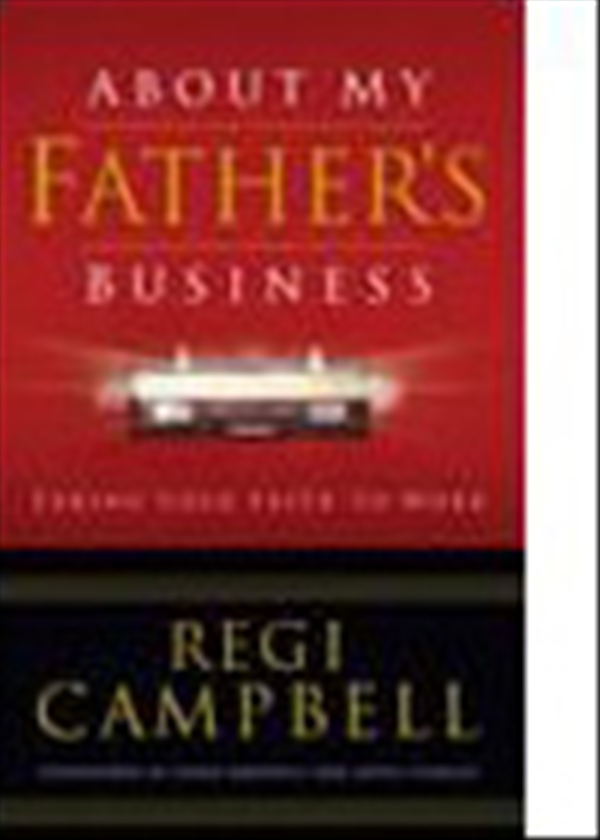 Buy this hardcover book today
For only $12!
Contact Rick Boxx at www.integritymoments.org, and to learn more about Integrity Resource Center go to integrityresource.org.