I Have a Dream
By Rick Boxx
April 22, 2011
A dream of my heart is to see millions of business leaders standing before God as He pronounces them Great in the kingdom of heaven. Unfortunately, the workplace is full of snares like money, power, and possessions, preventing many from receiving that great reward.
Jesus told us how to become great when he said in Matthew 5:19, "Anyone who breaks one of the least of these commandments and teaches others to do the same will be called least in the kingdom of heaven, but whoever practices and teaches these commands will be called great in the kingdom of heaven."
If you desire to be known as great in God's house, learn his commands, then practice and teach them to others. You can begin by taking our free FIRE Assessment at www.integrityresource.org.
To host Rick Boxx to speak to your staff, church, or at your next event visit www.integrityresource.org.
Do you desire to be a spiritual leader in your workplace? Regi Campbell tells you how in practical and effective ways in his book,
About My Father's Business
By Regi Campbell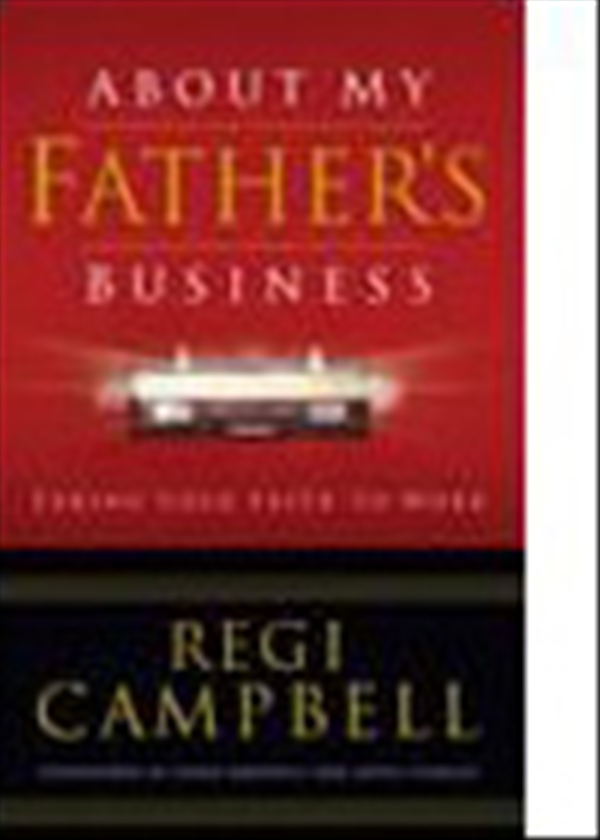 Buy this hardcover book today
For only $12!
Contact Rick Boxx at www.integritymoments.org, and to learn more about Integrity Resource Center go to integrityresource.org.