Why Buy?
By Rick Boxx
April 25, 2011
Recently, I watched a video on how great companies differ in their marketing approach from ordinary companies. Research revealed that great companies sell products or ideas by telling the customer, "Why" they should buy, then "What," and finally "How."
Ordinary companies however reverse the process and tend to tell customers "How," then "What," and finally "Why."
One of the best marketing speeches of all time was the Sermon on the Mount. In Matthew 5:3 Jesus began with, "Blessed are the poor in spirit, for theirs is the kingdom of heaven."
Jesus told them the reason "Why" they should be poor in spirit is because the kingdom of heaven can be theirs.
The next time you need to market your product or ideas consider beginning by telling them "Why."
To host Rick Boxx to speak to your staff, church, or at your next event visit www.integrityresource.org.
Do you desire to be a spiritual leader in your workplace? Regi Campbell tells you how in practical and effective ways in his book,
About My Father's Business
By Regi Campbell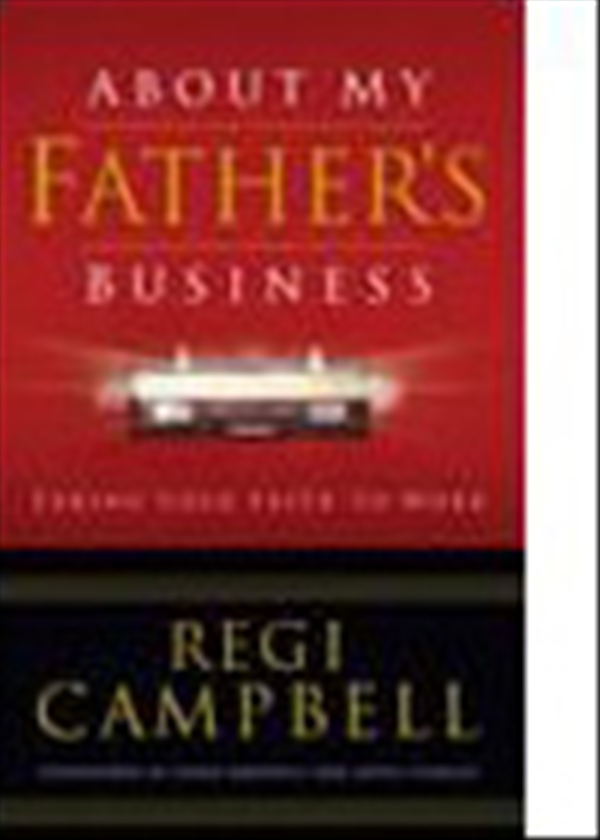 Buy this hardcover book today
For only $12!
Contact Rick Boxx at www.integritymoments.org, and to learn more about Integrity Resource Center go to integrityresource.org.