Employers Beware
By Rick Boxx
April 28, 2011
Recently, Chuy's Mesquite Broiler's chain of restaurants in California and Arizona were raided by U.S. Immigration and Customs Enforcement (ICE) agents. The owners were arrested and accused of having two sets of books for employees.
They allegedly had 40 illegal immigrants on the payroll who regularly were paid without any payroll taxes being withheld, greatly reducing labor costs. Over $400,000 in taxes were avoided.
The Apostle Paul taught in Titus 3:1, "Remind the people to be subject to rulers and authorities, to be obedient, to be ready to do whatever is good."
Employers who knowingly hire illegal immigrants help perpetuate our immigration problem and harm our unemployed citizens. Many disagree with our current immigration policies, yet as God's people we need to be obedient to them.
To learn more about having Rick Boxx speak to your business or at your upcoming event visit www.integrityresource.org.
Do you desire to be a spiritual leader in your workplace? Regi Campbell tells you how in practical and effective ways in his book,
About My Father's Business
By Regi Campbell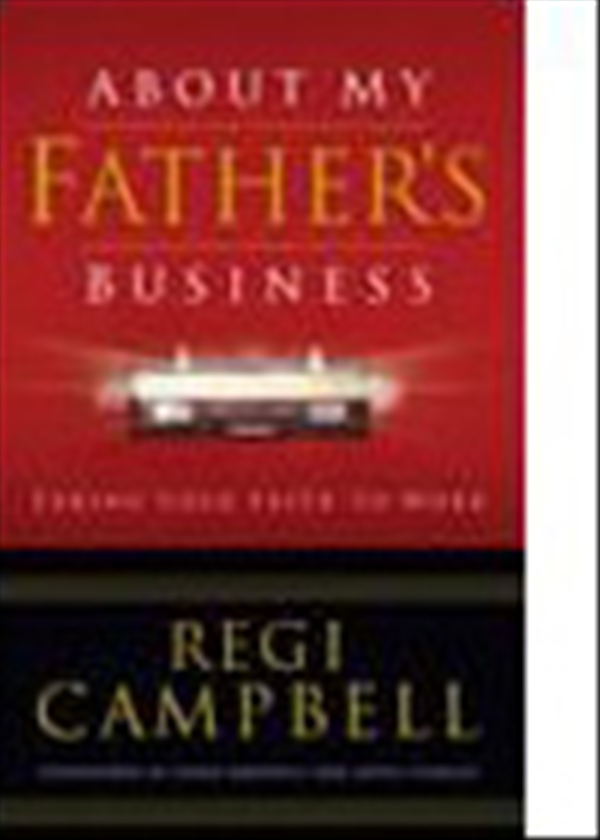 Buy this hardcover book today
For only $12!
Contact Rick Boxx at www.integritymoments.org, and to learn more about Integrity Resource Center go to integrityresource.org.