A Tribute to Officer Pine
By: Rick Boxx
April 14, 2015
Some time ago, Officer Scott Pine, an Orlando police officer, responded to a domestic dispute. When he arrived, Officer Pine realized that a woman named Stephanie was in great danger of physical harm from her mate.
He whispered to Stephanie, "You're not safe here. I'm going to arrest you. It's the only way I can get you to safety."
According to Pine's pastor, over the next several weeks Pine personally found a place for Stephanie to hide, checked on her regularly, and helped her start a new life. His acts of workplace kindness freed Stephanie from abuse and resulted in her committing her life to God!
Zechariah 7:9 teaches that the Lord said, "Dispense true justice and practice kindness and compassion each to his brother."
Don't overlook the power of kindness in your workplace.
Officer Scott Pine was killed in the line of duty earlier this year.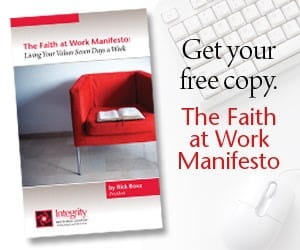 Learn more about Rick Boxx and Integrity Resource Center