Seizing Opportunities
By: Rick Boxx
April 22, 2013
Before preaching at a local church, I browsed their table of sponsored missionaries. There I discovered a picture of a couple who both had graduated with me from high school! According to their son, whom I met, they are now missionaries in Russia.
My former classmates are teaching English as a second language to hundreds of Russian business people, due to the upcoming Olympics. Because these leaders desire to learn English prior to the Olympics, they agreed to use the Bible as the textbook.
My former classmates seized an opportunity and wisely used English to lead these leaders to the Bible.
Colossians 4:5 teaches, "Be wise in the way you act toward outsiders; make the most of every opportunity."
How might you creatively seize the opportunities before you today?
John Dickerson's The Great Evangelical Recession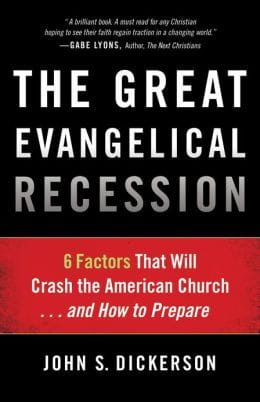 Nationally-awarded journalist John S. Dickerson assembles and interprets studies from dozens of leading researchers-both secular and Christian. After demonstrating the undeniable decline of Christianity in the U.S., Dickerson builds a Biblical case for course correction. Click here for more information.
"How well are you modeling Faith, Integrity, Relationships, and Excellence in your work? Find out by taking Integrity Resource Center's free FIRE Assessment!"
Contact Rick Boxx at www.integritymoments.org, and to learn more about Integrity Resource Center go to integrityresource.org.