Open My Eyes
By: Rick Boxx
April 9, 2013
Jerry decided to invite his pastor to a workshop he was presenting on shaping corporate culture. Jerry had been presenting this information for years to the business community and had never really considered the biblical validity of his content.
But at the end of that session his pastor handed him back the handout with Bible verses and notes written all over the document. Pastor Dave shared with Jerry, "Every one of your key strategies comes right out of scripture."
This encouragement led Jerry on a journey to be more intentional about understanding how to apply God's Word to his work.
Psalm 119:18 teaches, "Open my eyes that I may see wonderful things in your law."
Ask God today to open your eyes to see if your work lines up with scripture.
To learn more about Pastor Dave, click here.
Timothy Keller's Every Good Endeavor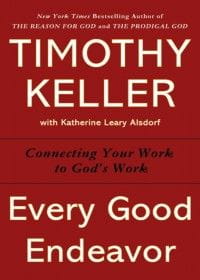 Bestselling author Timothy Keller shows how God calls each of us to express meaning and purpose through our work and careers. Purchase here.
"How well are you modeling Faith, Integrity, Relationships, and Excellence in your work? Find out by taking Integrity Resource Center's free FIRE Assessment!"
Contact Rick Boxx at www.integritymoments.org, and to learn more about Integrity Resource Center go to integrityresource.org.