Whistle Blowing Risks
By: Rick Boxx
August 10, 2010
WikiLeaks, a self proclaimed whistle blowing agency, became the focal point of the press as they released 76,000 top secret documents on the Afghan war. In the process, according to ABC News, the White House expressed concern that WikiLeaks put many lives at risk. The Taliban reportedly combed the documents looking for their next targets.
Although there's a place for whistle blowing, it comes with responsibility. Motives can range from seeking fame to disclosing truth, and sometime it can be difficult to discern the difference.
One factor that should be considered, however, is taught in Leviticus 19:16, "Do not go about spreading slander among your people. Do not do anything that endangers your neighbor's life. I am the Lord."
Before WikiLeaks risks any more lives, I pray they consider God's viewpoint.
To receive our popular "10 Biblical Business Principles" bookmark FREE, email admin@integrityresource.org
Contact Rick Boxx at www.integritymoments.org.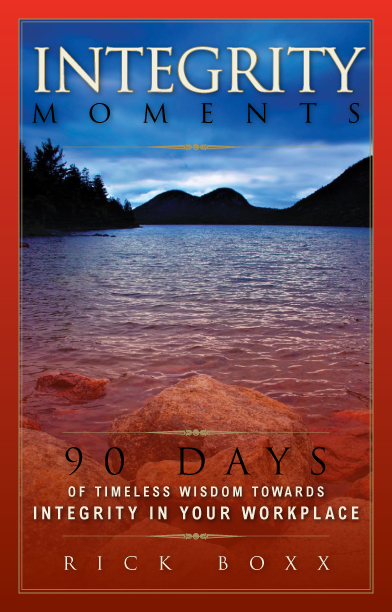 Integrity Moments Devotional
Start your day with Rick Boxx' devotional thoughts for the workplace, complete with biblical insights and thought provoking questions. 90 days of inspiration will lead you on a journey of encouragement as you walk out your work in a manner pleasing to God.
For more biblical teaching and resources from Rick Boxx and the Integrity Resource Center please visit integrityresource.org.