Instilling Values
By: Rick Boxx
August 18, 2010
Instilling the company's core values into each employee is a passion for one CEO I know. Her conference room has a list of "Commandments" for staff to embrace.
This company hosts a bible study to better understand those "Commandments." Employees listen to God honoring music, but my favorite idea is their "Veggie Tales" parties. Their entire office watches and discusses a Veggie Tale movie periodically!
God knew the importance of instilling values. In Deuteronomy 6:6-7 He said, "These commandments that I give you today are to be upon your hearts. Impress them on your children. Talk about them when you sit at home and when you walk along the road, when you lie down and when you get up."
If you want your company values embraced by staff, regularly, and creatively, share them.
To receive our popular "10 Biblical Business Principles" bookmark FREE, email admin@integrityresource.org
Contact Rick Boxx at www.integritymoments.org.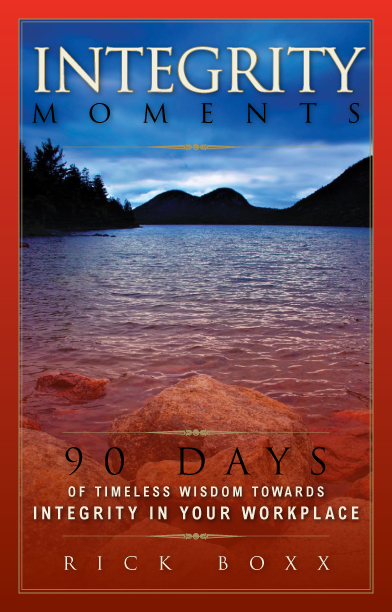 Integrity Moments Devotional
Start your day with Rick Boxx' devotional thoughts for the workplace, complete with biblical insights and thought provoking questions. 90 days of inspiration will lead you on a journey of encouragement as you walk out your work in a manner pleasing to God.
For more biblical teaching and resources from Rick Boxx and the Integrity Resource Center please visit integrityresource.org.