Fasting: A Powerful Tool
By: Rick Boxx
August 20, 2010
In Sarah Palin's book, she described the many attacks she fielded after the presidential election. Her administration in Alaska was overwhelmed. She was debating what to do when her son called from Iraq. She asked him if he would be willing to fast and pray.
Fasting is rarely discussed in our culture, yet Jesus challenged us in Matthew 6:17-18, "But you, when you fast, anoint your head and wash your face so that your fasting will not be noticed by men, but by your Father who is in secret; and your Father who sees what is done in secret will reward you."
If you're faced with overwhelming decisions, consider seeking God's face through fasting. Whether its food, technology, or something else you give up, God will reward you.
To receive our popular "10 Biblical Business Principles" bookmark FREE, email admin@integrityresource.org
Contact Rick Boxx at www.integritymoments.org.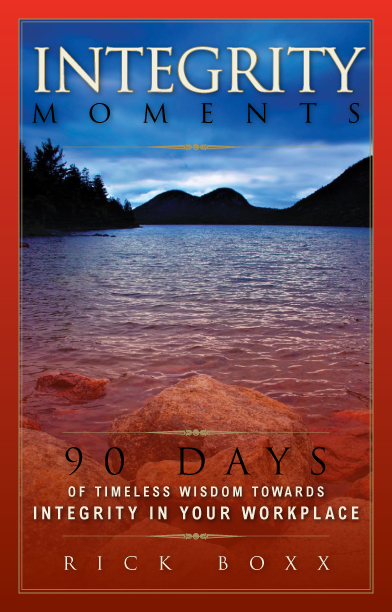 Integrity Moments Devotional
Start your day with Rick Boxx' devotional thoughts for the workplace, complete with biblical insights and thought provoking questions. 90 days of inspiration will lead you on a journey of encouragement as you walk out your work in a manner pleasing to God.
For more biblical teaching and resources from Rick Boxx and the Integrity Resource Center please visit integrityresource.org.